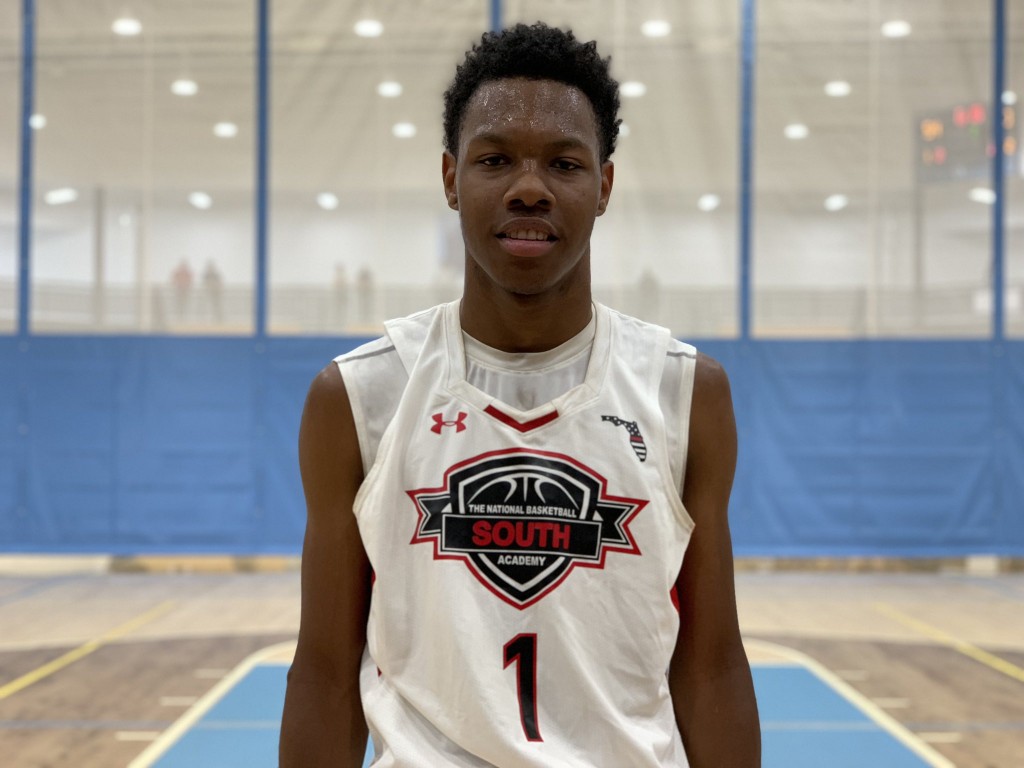 The underclassmen division of the 2021 HoopSeen Atlanta Jam didn't disappoint. The next wave of talent showed why hoop heads are excited about the future. Let's start our exploration with the younger players from the younger divisions of the action.
Jalon Cole, TNBA South 2023: Cole was one of the driving forces behind TNBA's undefeated weekend. In the game that clinched their perfect weekend, Cole scored 19 of the team's 43 points. At 6-foot-3, Cole is a bigger point guard that carves up defenses. He can get to the basket with ease, he can put up high assist numbers, and he helps out on the glass. Cole's competitive fire is on full display whenever he steps on the floor. The combination of Cole and Dawson Barr makes for a tough backcourt for opponents to match up with.
JaCorey Whitted, JSI Elite 9th Black: Whitted is a grown man on the court. He's one of the guys that has people double checking the age group they're watching. Whitted is more than just a big body though. The 6-foot-7 forward can do a little bit of everything on the floor. He protects the rim, he rebounds, and he catches and finishes well in the paint. With his size, build and skill, JaCorey Whitted's ceiling is incredibly high. It'll be fun to watch him develop over the years.
Keown Richardson, JSI Elite 9th Black: If you're looking for a steady point guard, look no further than Keown Richardson. He's the kind of guard that should have the ball in his hands in close-game scenarios. He excels at getting into the paint and finishing or drawing contact and getting to the free-throw line. Richardson is also a nifty passer who sets teammates up with good looks. The guard and big combo of Richardson and JaCorey Whitted is a big reason why this squad went undefeated over the weekend.
Hayden Assemian, Upward Stars Fagan: This class of 2025 big man puts in work down low. He's just bigger and stronger than most in the 15U division. He bullies people on the boards and seemingly pulls down every rebound in his vicinity. Assemian provides a perfect target for his teammates to pass the ball to. He finishes everything around the rim, and he's a big that can hit his free throws too. His defensive presence is stark. When he steps up to guard someone driving to the basket, they think twice about challenging the big man.