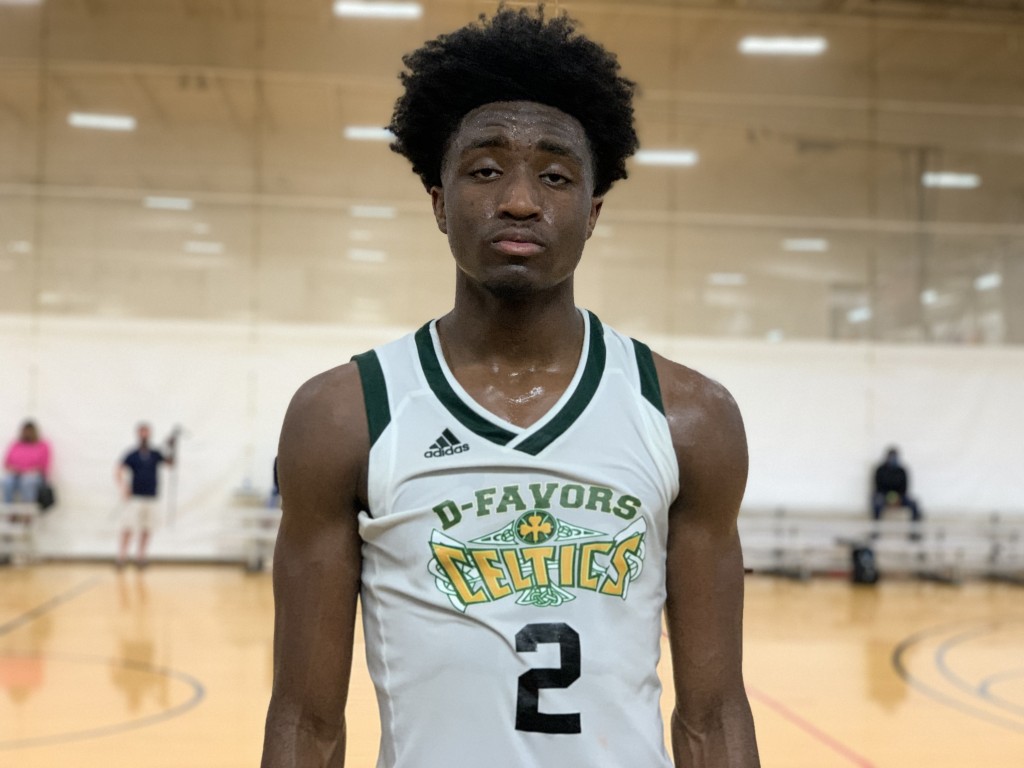 The first day of Atlanta Jam has come to a close. As one would expect, it was a fantastic day of hoops. Here are some quick notes from the first day's action. 
Storming Through Atlanta: The Louisville Storm had a solid first game of the weekend. They beat Suns Team Harris 53-64 and impressed in doing so. 
The Storm was led by Lavonte Harris who had 15 points, and Victor Lado who had 9 points. Harris made a killing on the boards. For stretches of time, it seemed like he grabbed every missed shot. His rebounding was pivotal in the win. Lado is a 6-foot-8 forward who altered several shots with his long arms. He's also a solid rebounder. Each of them hit a 3-pointer.
This was my first time getting to see this squad, and they certainly left an impression on me. I'll be checking in with them throughout the weekend. Good start for the Ville. 
Gaddis and Aidan Shine Again: Since the travel season has started, there haven't been many players as reliable as Gaddis Heath and Aidan Hadaway. Tonight, the two stars faced off in one of the last games of the night. Gaddis and D-Favors Celtics got the better of Aidan and the Atlanta Timberwolves, but both players showed why they're must-see guys. 
Aidan Hadaway scored 17 points in the game. He was so smooth when driving to the basket tonight. He left people raving about him, and he didn't play his best ball tonight. Gaddis Heath scored 16 tonight. He lived on the left elbow in the game. At multiple points in the game, Heath came off a screen and pulled up from the left elbow. He found the bottom of the net with regularity from that spot. He also added a nice dunk to go with his mid-range attack. 
These guys are appointment viewing at this point. It was fun to see them go head-to-head tonight. 
Kicking things off with Khamani Olivacce: In one of the first games of the weekend, Khamani put on a nice performance for PSB Atlanta. Olivacce scored 14 points and added a trio of assists and rebounds to go with those points. He's a player whose impact is noticeable when he's on the floor. 
Last weekend at Bama Jam, PSB Nashville was one of the most impressive programs, so it was only fitting that a PSB Atlanta player was one of the first to have a great game at Atlanta Jam.