2021 #ATLJAM Top Performers, Part I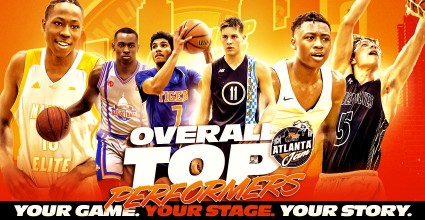 The 2021 Atlanta Jam was stocked deep all levels of talent. Our staff had the field covered from top to bottom and had a chance to see some familiar faces along with a new wave of hoopers. We start our week-long coverage with the first of our two-part series of top performers from the event.
Regional All Access Pass
Subscribe to one of HoopSeen's Regional Passes and get access to all premium articles and player rankings in your area!
SAVE 30% on membership between now and the end of the year. Use code hoopseen30 at checkout!
Already a subscriber? Log In