Major HSA wins on opening night of the 2021 HoopSeen Tip-Off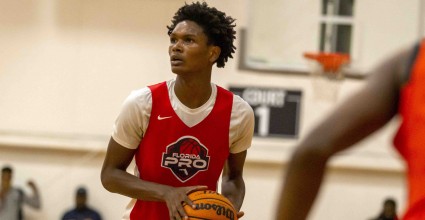 SUWANEE, GA - Opening night of the HoopSeen Tip-Off was filled with some major star power, big wins for some HoopSeen Association teams, an early All-American conversation for a pair of state champions from Florida and a number of risers from the action. Let's take a look at the trending topics from the action. 
HOOPSEEN ASSOCIATION TEAMS SHINE ON OPENING NIGHT
Opening night paired some of the top teams from the HoopSeen Association with some of the top teams from the shoe circuits. And, boy, did the Association teams step up on the big stage. 
Regional All Access Pass
Subscribe to one of HoopSeen's Regional Passes and get access to all premium articles and player rankings in your area!
SAVE 30% on membership between now and the end of the year. Use code hoopseen30 at checkout!
Already a subscriber? Log In