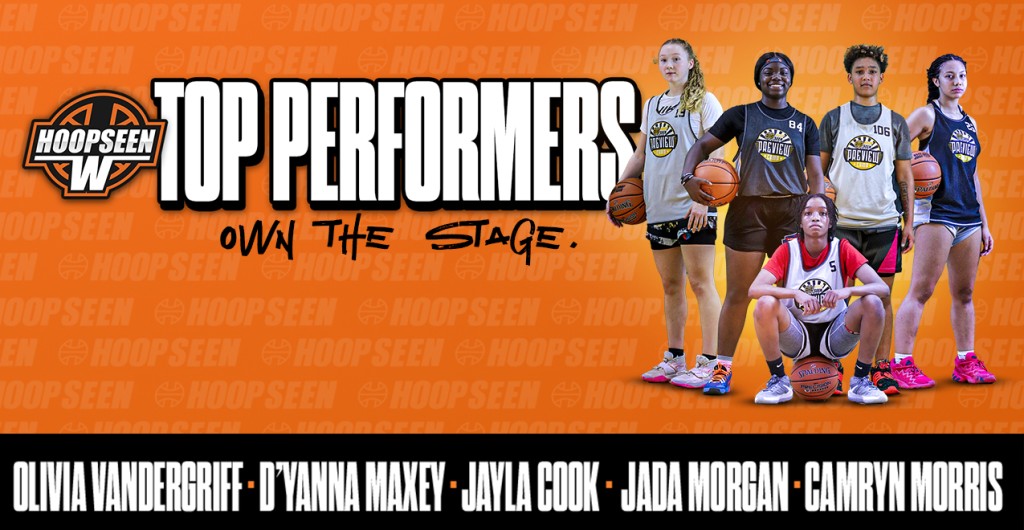 Our first HoopSeenW camp was definitely one to remember. Coach Angie Hembree did a terrific job of structuring a camp to help the players gain knowledge and keep them engaged. There were a number of players who stood out during game play. Here is the first group of overall top performers. 
There is a ton to like about Cook's game. The 5-foot-5 guard out of Redan is so dangerous in the open floor. The combination of her speed and her handle make it tough for defenders to stay in front of her. Each time she has the ball, she sizes up the defense and looks to attack the basket. She is just as gritty on the defensive end, too. She gave ball handlers fits in each game she played.
Excuse the cliche lingo, but this kid is a bucket. I was already somewhat familiar with her through a few of our Georgia Cups last travel season where she stood out, but it took her no time to make her presence felt. Maxey is crafty, utilizes her ball fakes, and  has good body control. Her strength and body control allows her to finish through contact; she had multiple "And-1" opportunities. Look for her to have a big senior season.
Morgan likely had the best motor out of anyone in attendance. The way she rebounds the ball and runs the floor would make her a good fit for any team. Only 5-foot-8, she is absolutely relentless on the offensive boards. She just about finished with a double-double each game just off of offensive rebounds and the putbacks she got from her efforts. Offensively, she is still a bit raw, but the potential is obviously there. Her biggest attribute currently is the motor that she plays with which cannot be taught.
"Clutch, floor general, smart, high motor," were the words floating around on Morris throughout the day. This kid just has that "it" factor. For starters, Morris hit two game winners, including a wild shot off a baseball pass right at the buzzer to end the day. She also converted a lay up in sudden death to win one earlier in the day. Morris is a true floor general that can take over a game whenever she chooses to. Her passing ability stood out as well. She understood how to draw the defense in and either drop it off to her big man or kick it out to shooters on the perimeter. She had many people raving about her performance throughout the day.
I could tell the type of player Vandergriff was just by watching her warm up; the way she moved screamed of swagger and shiftiness. Once game play started, my assumptions came to fruition quickly. The 5-foot-7 guard out of Alabama has a smooth handle and an incredibly fluid shot. She broke down defenders and was able to keep plays alive with her handle. She does a good job of playing at her tempo and not letting the defense speed her up. This kid does not hesitate to let it fly from anywhere on the floor; she is one of those players that the defense must know where she is at all times.