Around the Peach Player Profiles: Anthony "TJ" Grant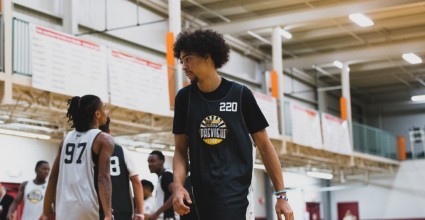 TJ Grant had a spectacular junior campaign at Veterans High School, earning a number of honors such as GHSA All State, HoopSeen 5A first team, and region 1-5A Player of the Year among others. On August 26, he announced his commitment to the in state Mercer Bears. 
The 6-foot-5 forward is an extremely versatile player that can play and guard multiple positions. He has the scoring ability to be effective out on the perimeter, but also the size and strength to dominate smaller players in the paint. His versatility was one of the biggest factors that sold him on Mercer.
Regional All Access Pass
Subscribe to one of HoopSeen's Regional Passes and get access to all premium articles and player rankings in your area!
SAVE 30% on membership between now and the end of the year. Use code hoopseen30 at checkout!
Already a subscriber? Log In