Zocko Littleton Jr. Commits to Memphis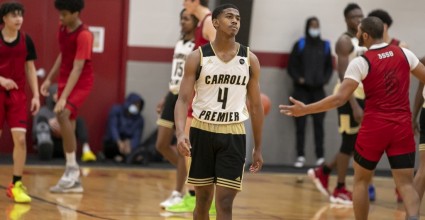 Zocko Littleton Jr. is one of the most primed athletes coming out of Georgia. This 6-foot-3 point guard is currently ranked #2 in the state and is in the nation's top 100 by ESPN. Littleton had a great season putting up solid numbers with 19 points and five assists per game.
Regional All Access Pass
Subscribe to one of HoopSeen's Regional Passes and get access to all premium articles and player rankings in your area!
SAVE 30% on membership between now and the end of the year. Use code hoopseen30 at checkout!
Already a subscriber? Log In