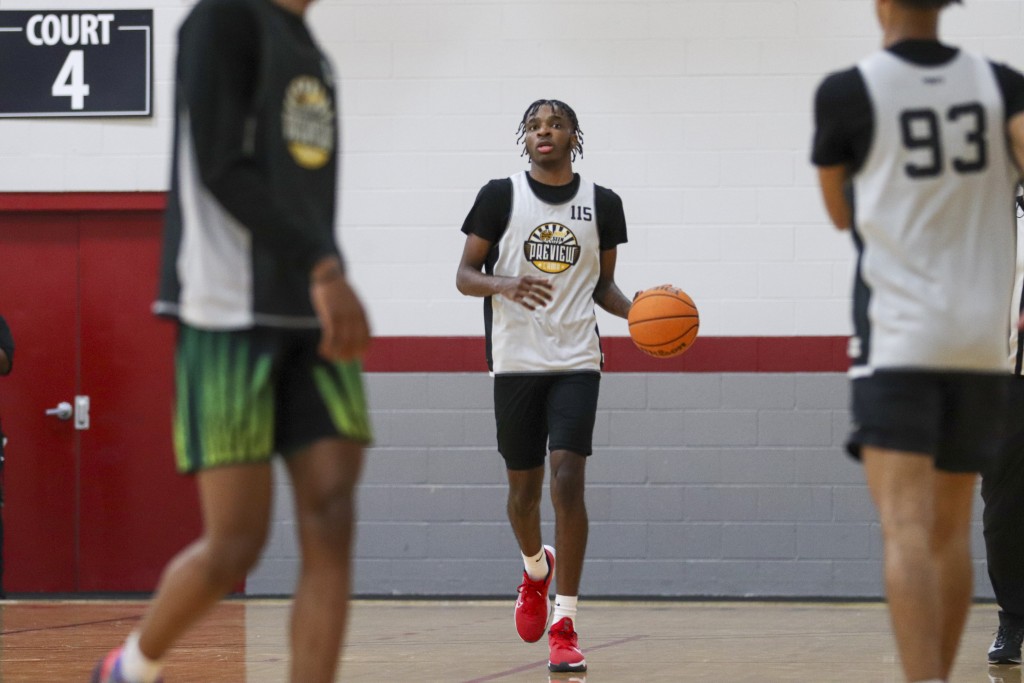 Here are the team two breakdowns as presented by our coaches and staff:
For more on Aleem Jr., you can read about him on our top performers list here.
Gaines has a nose for the ball and impressed with his on-ball defense. He showed an ability to knock down open 3-pointers. Gaines has good vision and makes great passes in the lane too. 
A true team player, Isaac is a guy who served as a leader for his team. He's a great athlete who can throw down a poster if you're in his way. Isaac handles the ball well and is at his best when he's driving to the basket to show off his athleticism. He has active hands on defense and serves as a pesky task for opposing ball handlers.  
Lenz is great in the open floor. He's a nice ball handler who understands the importance of pace and scans the floor well while on the move. Lenz is a hustle guy who will make several small plays that will lead to wins. 
A consummate floor general, Williams has a high IQ that he uses to get his team good, open shots. He's a good shooter from the 3-point line and the mid-range too. 
For more on Payne, you can read about him on our top performers list here. 
Slatton was great around the rim and out to the mid-range area as well. He's a versatile guy who can lock up 2-5 on defense and protect the rim with his shot blocking. Slatton can create off the bounce some, and his athleticism is underrated too.