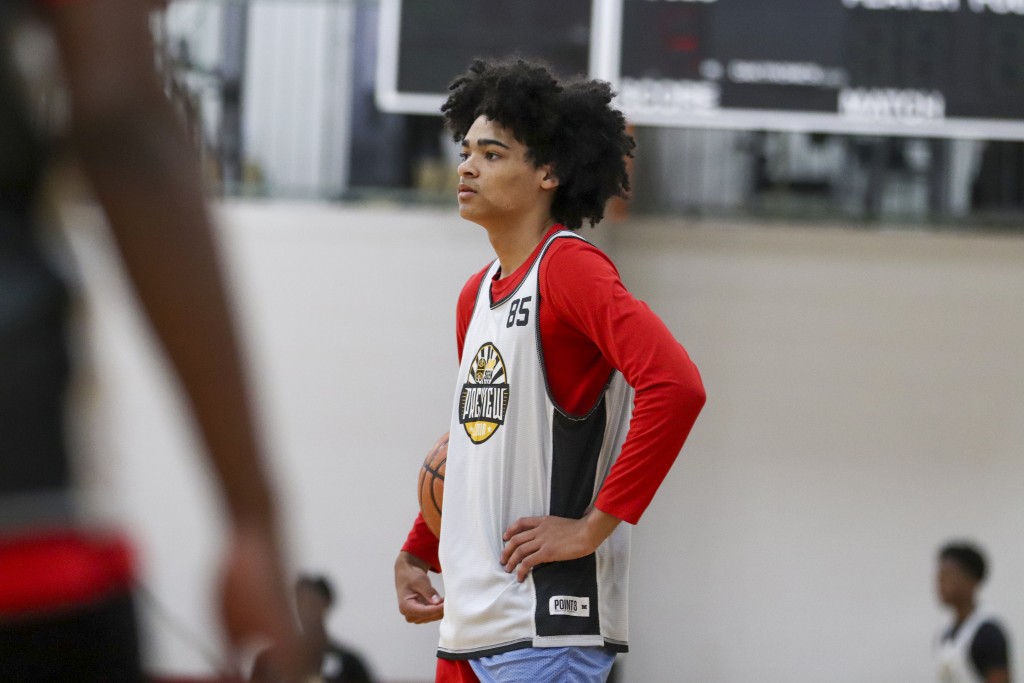 Here we are, we're wrapping up our individual team breakdowns from the Fall Preview camp with team 12. Our staff and coaches were thrilled to be able to evaluate everyone.
Defensive energy is what immediately jumped off the page when watching Beverley. He's a sophomore guard with a strong build. His strength allows him to be able to legitimately guard most people on the floor and it makes him a great positional rebounder. 
Cowan is a sophomore guard who showed a lot of promise. While he's on the younger side of guys in the gym on Saturday, we liked what we saw in terms of upside. Cowan is a player who's going to make some waves in the future. 
Feagin is listed at 6-foot-5, but I tend to think he's a bit bigger than that. Maybe it's his length that makes me think that. He plays bigger than he is for certain. Feagin is a great shot blocker and pesky defender. He's also a great rebounder. One thing that surprised me about his game was his ability to put the ball on the floor. 
Jasquith was one of the most interesting prospects in attendance that I wasn't previously familiar with. He's been blessed with nice size and length. At 6-foot-5, he's a guard who can slot in all over the perimeter. To go with his size, he's an athletic guy who uses his athletic gifts to further his versatility. Jasquith is only a sophomore, so I expect that we'll be hearing a lot from him in the future. - Josh Tec
Little plays with some bounce to his game. He can get up and cram on someone, and his athleticism helps with positional rebounding too. Little showed a knack for defense as well. He has nice timing on that end of the floor and can be a pesky disrupter. 
Tidwell is a solid, well-rounded guard who really excels around the basket. He's a disruptive defender and a nice passer in addition to his ability to score around the basket. Tidwell also boasts a nice mid-range game. 
Dobson was one of the younger guys at camp. The freshman guard could be a really nice player as he progresses in his development. Right now, he handles the ball well and looks to get his guys involved. 
For more on Melson, you can read about him on our top performers list here.