BP's Grassroots Showcase Day 1 Notebook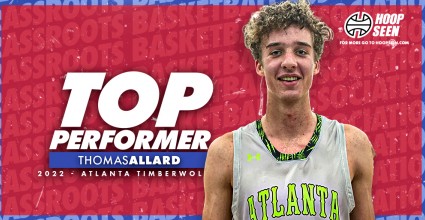 Wow. That is the first word that comes to mind after I decompress after the first night of the Grassroots Showcase concluded. The Kentucky Expo Center is surely a sight to take in. Over 50 courts, 500 teams, and a ton of history all in one building. A lot of teams took the floor for their first bit of action on Friday. Read on for my tidbits on the day. 
Regional All Access Pass
Subscribe to one of HoopSeen's Regional Passes and get access to all premium articles and player rankings in your area!
SAVE 30% on membership between now and the end of the year. Use code hoopseen30 at checkout!
Already a subscriber? Log In