Three standouts for the upcoming season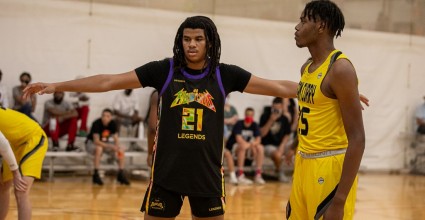 All throughout the high school season I am constantly looking for who could be the next break out prospect. As I communicated back and forth with coaches about who those guys could be, the overall sentiment is that our 2022 class was stock piled with great prospects. As we start up this high school season, here are three prospects that I expect to standout. 
 
Regional All Access Pass
Subscribe to one of HoopSeen's Regional Passes and get access to all premium articles and player rankings in your area!
SAVE 30% on membership between now and the end of the year. Use code hoopseen30 at checkout!
Already a subscriber? Log In