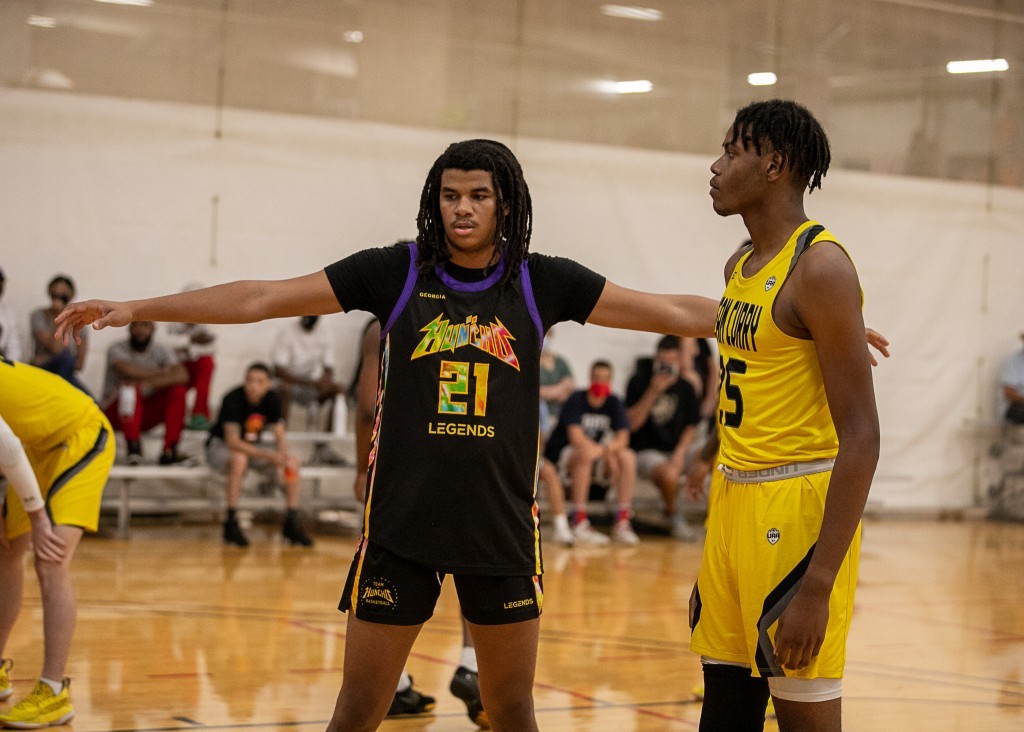 All throughout the high school season I am constantly looking for who could be the next break out prospect. As I communicated back and forth with coaches about who those guys could be, the overall sentiment is that our 2022 class was stock piled with great prospects. As we start up this high school season, here are three prospects that I expect to standout. 
 
Truthfully, I hate feeling like I blatantly misevaluated a player. Have I misevaluated a player and it'll just take years to show? Sure. Have I just not been able to form an evaluation on a prospect that's been highly regarded? Absolutely. But I can't remember the last time I've had to do a complete 180 on my initial thoughts on a prospect, as quickly as I have for Anthony Arrington. Once tabbed in my book as a mid major prospect, Arrington is one that I've had to bump up another level. From the summer to the fall, I've been impressed more and more with the skills at his disposal. Did he get that much better, or was I asleep at the wheel? Both could be true. Regardless, Arrington whose offer sheet should grow. 
Quite frankly, at this point in his career it's still a crime that RJ Godfrey only has one high major offer. I understand that his post season momentum was curtailed by the covid shut down, but some time spent watching his film should've led to more offers. Godfrey's combination of size, skill, motor, and athleticism is unmatched amongst his Georgia peers. Despite the impressive mix, the argument could be made that Godfrey has not been given the national respect that a player of his caliber should. 
Despite the handful of offers under his belt, at this stage in his career he should've well exceeded the double digit mark. After looking at the up and down the upcoming class of prospects, I could make the argument that Malique Ewin is the most unique out of the bunch. With an incredible skill set both inside and out, Ewin has one of the most impressive tool boxes I've seen in the high school ranks. While he showed flashes throughout his junior season, he's trending towards putting it all together after a successful season with Team Huncho. All signs point to this being a season in which Ewen separates himself from others at his position nationally.