HoopSeen's North Carolina Class AAA All-State Teams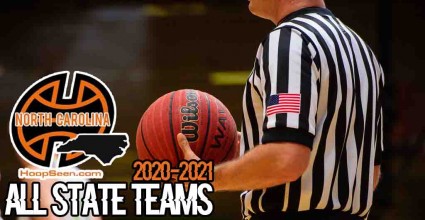 First Team All-State 
D'Marco Dunn, Westover, SR. 
Chase Lowe, Weddington, JR. 
Ayden Gamble, Dudley, SR. 
Mari Adams, Crest, JR.  
Davis Molnar, Terry Sanford, JR. 
Second Team All-State 
Kheni Briggs, AL Brown, JR. 
Kadyn Dawkins, Eastern Guilford, SR. 
Isaiah Tate, Kings Mountain, JR. 
Jaxon Ellingsworth, West Carteret, JR. 
Jalen Moss, West Rowan, SR. 
Jarin Stevenson, Northwood, FR. 
Third Team All-State 
Regional All Access Pass
Subscribe to one of HoopSeen's Regional Passes and get access to all premium articles and player rankings in your area!
SAVE 30% on membership between now and the end of the year. Use code hoopseen30 at checkout!
Already a subscriber? Log In