HoopSeen Atlanta Jam Player Profile : Miles McClure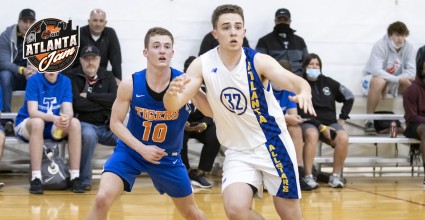 SUWANEE, GA - Our HoopSeen Atlanta Jam was held last weekend at The Suwanee Sports Academy just outside of Atlanta. The Atlanta All-Stars are a fixture among our events and are a HoopSeen Association team this season. Franklin, North Carolina native, Miles McClure has been making a name for himself in western North Carolina over the past few years and is having a solid season with Ben Miller's squad. 
Regional All Access Pass
Subscribe to one of HoopSeen's Regional Passes and get access to all premium articles and player rankings in your area!
SAVE 30% on membership between now and the end of the year. Use code hoopseen30 at checkout!
Already a subscriber? Log In