HoopSeen Player Profile: Nikolas Graves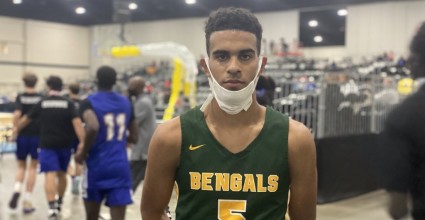 Basketball runs in Nikolas Graves' family. His mother played at Charlotte. He is a distant relative of former North Carolina guard Will Graves and his dad and former Oklahoma State guard JamesOn Curry's dad are second cousins. Graves, a junior guard for perennial state power Greensboro Day has seen his recruitment pick up and his game is starting to get some attention. 
Regional All Access Pass
Subscribe to one of HoopSeen's Regional Passes and get access to all premium articles and player rankings in your area!
SAVE 30% on membership between now and the end of the year. Use code hoopseen30 at checkout!
Already a subscriber? Log In