LOCK DOWN: Taking a look at Arizona's best defenders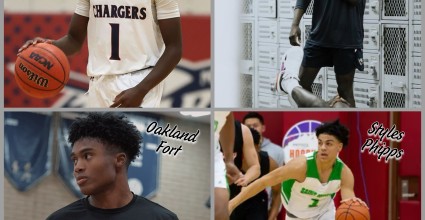 They say "defense wins championships." Well with the AIA high school basketball playoffs set to start in Arizona, we take a look at some of the better lock-down defenders in the state.
Oakland Fort, Point Guard, Sunnyslope High (Phoenix, AZ)
Regional All Access Pass
Subscribe to one of HoopSeen's Regional Passes and get access to all premium articles and player rankings in your area!
SAVE 30% on membership between now and the end of the year. Use code hoopseen30 at checkout!
Already a subscriber? Log In