All the Smoke Standouts - The Grind Session
PHOENIX, AZ - The season started off strong on the Grind Session with the All the Smoke Classic at The PHHacility. Who were some of the standouts from the action? Let's dive into it. 
Fontenet's stats (Bella Vista Prep): 26 points PPG (50% FG and 53% from three), 4 RPG, 3.5 APG, and 3 SPG
After being sidelined for the majority of the previous year leading up to this season due to injury, Fontenet is back and looks just as dominant, if not more, than he did before. He displayed his elite shooting ability and erupted with a 35-point performance in Bella Vista's win over a very talented Huntington Prep squad. Fontenet is effective in many ways on the court and should have a big bounce-back senior season. He holds offers from Arizona State, Washington State, and more.
Fielder's stats (Southern California Academy): 20.5 PPG (66.7% FG), 9.5 RPG, and 7 APG
Fielder was probably the most exciting player to watch on the weekend. He brings so much energy and was huge in SoCal Academy winning both of their games. He skied up for multiple poster dunks, showed off his elite footwork to finish in the post, and showed his advanced skills on the offensive glass leading to many second-chance points. 11 of his 12 rebounds in his team's first game were on the offensive glass… yes, 11. The Providence commit makes such a huge impact on the floor (+25 in his team's second game) and has shown repeatedly that he is among the best bigs in his class.
McNeil's stats (Richmond Senior - previously Prolific Prep): 17.5 PPG (75% FG and 75% from three), 5 RPG, and 1.5 SPG
The reigning North Carolina Gatorade Player of the Year is a high IQ player and was very effective over the weekend finishing with a +/- of +66. He didn't take a ton of shots and made a very high percentage while showing off his quick handle and fun energy while he plays the game. McNeil is a top-30 recruit in the class of 2024 and holds multiple high D1 offers. He transferred back to Richmond High School in North Carolina following his dominant weekend in Phoenix.
Jones' stats (Huntington Prep): 21.5 PPG, 6 RPG, 5.5 APG, and 2 SPG
Jones is an underrated 4-star that can really fill up the stat sheet and impacts the game a lot. He showed flashes of his elite playmaking skills on the weekend and was able to get to the line. He has great handles and can get to the hoop for acrobatic finishes because of it. The 2024 guard has heard reportedly heard from many high-level D1 schools and should continue to thanks to his imposing performances.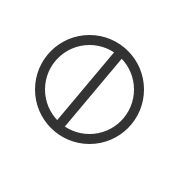 Bamgboye's stats (Bella Vista Prep): 21 PPG and 7.5 RPG
Bamgboye is a 6-foot-10 big with a polished presence around the rim. He is a great shot blocker and is becoming better and better with finishing on offense. He shot 10-11 from the field in Bella Vista's win over Colorado Prep and finished as a +28 in +/-. The 2024 4-star is an athletic big that holds offers from Houston, Iowa, Miami, TCU and more.
Johnson's stats (Our Saviour Lutheran): 19 PPG, 5 RPG, and 7 APG
Johnson is an explosive and flashy guard that is able to score at all levels. His elite handles allow him to create open shots for himself and his energy makes him a very fun player to watch. Johnson got to the free-throw line in this event and showcased some impressive passing skills as well. The 4-star is a part of a stacked 2023 Memphis recruiting class.
Nwoko's stats (Prolific Prep): 16.5 PPG (83.3% FG) and 7 RPG
Nwoko is very good on both ends of the floor. He brings power around the rim securing blocks and punching home tough dunks upon getting by defenders. The high-flying Miami commit is very difficult to contain in the paint because of his athleticness. Nwoko and Prolific Prep have already gotten off to a very good start to the season in multiple tournaments and are a top 10 team in the country.
Aviles' stats (Dream City Christian): 15.5 PPG, 11 RPG, and 2.5 APG
Aviles led Dream City Christian to a 2-0 record on the weekend in did so scoring around the hoop and making his presence known on the boards. He's a player that is very in control and has an elite mid-range game which is tough to guard because of his 6'8" frame. This is also only Aviles' sophomore year and he's already averaging a double-double against good teams, which is very impressive. He holds offers from Houston, Texas A&M, TCU, and more.