Early Signing Period 2023 - Exploring the SEC
Welcome to the early signing period for the class of 2024. Sure, sure, transfers seem to rule the realm for roster building but the incoming high school guys are better than the narrative. In this class of 2024, several players can help right away, even more, who will help in time and an equal number of players who will help a team that isn't the one they sign a National Letter of Intent with. Welcome to college basketball in 2024 (and beyond). 
So, we try our best to introduce you to the next wave based on our experience with the said players. 
Let's dive into the SEC, shall we? 
TOP DOG: Boogie Fland, Kentucky 
No. 8 overall, Boogie Fland enters signing week as the top dog in the SEC's 2024 recruiting class. 
Fland gave Kentucky's class a shot in the arm. Their 2024 group wasn't living up to the program's reputation until Fland announced his pledge. 
He's got that je ne sais quoi that is required to be successful in Lexington. That's to say that Fland has what it takes to play on the biggest stage, in the biggest spotlight, in front of the most rabid fans in the sport. 
When he's at his best, there are few—maybe none—better. Fland can cook with his jumper when he gets going. Fland has also shown a want-to on defense as well as an ability to play make for others. 
There will be games in which he gets Rupp going raucous.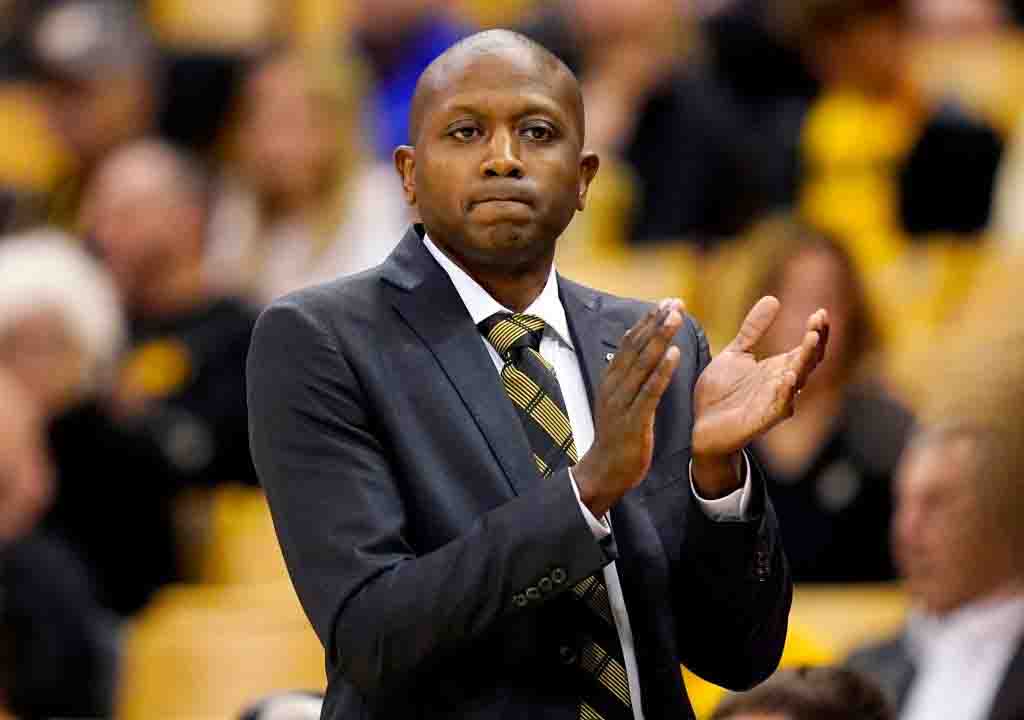 TOP OF THE CLASS: Missouri 
Dennis Gates and crew have been tearing up the recruiting trail. They've prioritized high school recruiting and it's paid off for them. 
The Gates/Charlton Young combo has been a successful recruiting tandem dating back to their time together at Florida State. 
Additionally, they've been known for their ability to develop players into pros. This class feels like one cut from the same cloth as the ones they built reputations on. 
No. 37 guard/wing Annor Boateng headlines the class. Athletic with a projectable frame, Boateng feels like a player who could thrive under that coaching staff. 
No. 64 Marcus Allen, No. 93 Peyton Marshall and No. 109 TO Barrett add sustainable depth to the class that should keep the Tigers dangerous for years to come. 
In only their second year on the job, the new Mizzou staff have sent a message that they're a recruiting power to watch out for. 
THREE CLASSES I LOVE 
1. Kentucky. 
For a while, it looked like this was a less-than-stellar Kentucky class by their standards. 
They only had 6-foot-10 Somto Cyril committed. Now, let's not get it twisted, big Somto would have been enough to land the Wildcats in this discussion because the guy's a monster around the basket. Oscar Tshiebwe comparisons will undoubtedly arise. He's a game-changer in the post, and we might get to see his signature elbow-in-the-rim dunk that he busted out at the prep level in college. 
However, Kentucky is Kentucky, Calipari is Calipari, and thus, Big Blue Nation has more to celebrate than Cyril in the 2024 class. 
Five-star point guard Boogie Fland added a big boost to this recruiting cycle for Kentucky. When he's operating at his best, there are few on his level. Fland has the confidence, electricity to play in Rupp and in front of the most rabid fanbase in the sport. 
By the time the week ends, it wouldn't be a surprise to see the Cats usurp the top spot in the SEC.
2. Texas A&M. 
Tell me if you had this on your recruiting BINGO card: Texas A&M would go to Massachusetts and land two important defensive-minded players. At this point in his career, Buzz Williams knows exactly what kind of player works best for his style of play. Dogs. Absolute dogs. That's who. And with Andre Mills and George Turkson joining the fold, the theme of go-and-find-the-right-ones continues in 2024. This isn't new, either. 
The Aggies reeled in an important player in 2023 with Rob Dockery out of Maryland. With Mills and Turkson, Williams has two more buy-in players for the program. - Justin Young 
3. Georgia. 
Georgia landing five-star Asa Newell is enough to land them in this range. It just furthers the shifting landscape. Sure, some of the main characters remain as such, but Georgia is one of the programs that is taking big swings on the recruiting trail, and we're here for it. 
Newell is one of the best pro prospects in the class with his combination of size, fluidity, skill and athleticism. Like I said, he's enough to warrant writing about the Bulldogs in a space like this, but take into consideration that they're still in play for five-star W Derrion Reid and four-star F Khani Rooths.
Mike White and company should be favored to land at least one of those prospects, and that would easily vault them toward the top of the class. 
It doesn't hurt that they also locked up an early commitment from 2025 F Jacob Wilkins, who could be another five-star. 
We like non-powers flexing like the blue bloods. 

THE OUTSIDE OF THE TOP 100 PLAYER THAT I LOVE
George Turkson, Texas A&M: The SEC is turning into a grind of a league. To succeed in it, a team will need players who aren't afraid to get their hands dirty. They'll need gritty players. That's what George Turkson can be for Buzz Williams. 
Turkson is low-maintenance and makes plays happen because of his effort above all else. He plays with a high motor and will make winning plays on defense and on the glass. 
It may not be the flashiest of picks, but Turkson has a chance to be one of the more impactful players in the league as an upperclassman. 
BEST FRONTCOURT: Missouri
Scroll up a section or two. Dennis Gates, Charlton Young, formerly at Florida State, now at Mizzou, good recruiters. Okay, we're caught up. 
When working under Leonard Hamilton in Tallahassee, the current Missouri duo helped build a reputation, expectation that the Noles were going to be freaking huge. 
Multiple 7-footers, immovable objects, lanky projects, the moral of the story is that those teams had size, and they had a lot of it. 
Now, let's take a look at this Missouri class, shall we? 7-foot, 300-pound Peyton Marshall was one of the Tigers' first commitments in the class. Not too long after, 7-foot-2 Trent Burns announced that he'd be joining Marshall to form a two-headed behemoth around the basket. 
Reminiscent of what worked well for them in the past, Gates, Young hoarded size in this 2024 class, and it's sustainable, developable size that can terrorize SEC opponents for the next few years. 
BEST BACKCOURT: Missouri
As of now, it has to be Missouri. Other classes in the league may have a more talented player in the backcourt, but the Tigers have the most depth. And, yeah, it doesn't hurt that they have talented depth as well. 
Annor Boateng, Marcus Allen and TO Barrett will be holding down the perimeter for Mizzou for the foreseeable future. 
This group has the potential to stick together, it has plenty of untapped potential to develop, and it's one that can cause problems on the defensive end. 
How could this section change?
Kentucky has the top dog in the league's class with Boogie Fland, and they're still in play for five-star SF Karter Knox. For these purposes, wings are going into the backcourt, so that would vault the Cats to the top backcourt if they land Knox. 
Texas is another one to keep an eye on. They have four-star Cam Scott already committed, and they're a finalist for five-star Tre Johnson.  
EDITOR'S NOTE: Alright, Jahki Howard committed to Auburn. When paired with Tahaad Pettiford, that vaults the Tigers' backcourt/perimeter into the conversation as the league's best. Let's break it down. 
These guys fit Auburn so well. Pettiford is a steals machine on defense, and he is not afraid of taking the big shot on offense. In Auburn's defense, and with the green light that Bruce Pearl gives his guards, there's no better player for how they want to play than Pettiford. It doesn't hurt that Pettiford has one of the best layup packages in the class too. 
When it comes to Howard, Auburn is getting one of the freakiest athletes in the country. The guy has scary bounce. It's not normal. Howard has come a long way when it comes to skill portions of the game too. He still has plenty of upside to aspire to reach. If you're looking for a sneaky pro prospect, I think Howard is a guy to keep an eye on. He has the physical tools to play in the league. 
HEY, I HAVE A HOOPSEEN CHAPTER
Cam Scott has been one of the most intriguing players out of the Carolinas for some time now. When he's operating at his best, the pro upside is blatant. 
To start HoopSeen's 2023 season, Scott and Team United came down for Tip-Off and kept our Carolina correspondent Justin Byerly busy. After an undefeated weekend, Byerly wrote this about Scott. 
"The other part of the Gatorade Player of the Year tandem for Team United, Scott is one of the smoothest scores we saw on the weekend. He has great size and length for his position, he can score the ball at every level, and he gets out in transition and can finish at the rim. On several occasions it was him getting hot from outside that essentially took a close game and allowed Team United to get a cushioned win. Scott is also a very strong rebounder and gets in a good position to get a lot of boards every game."
THE DEFINITIVE RECRUITING WIN 
Mike White has landed his signature recruit at the University of Georgia. Floridian Asa Newell picked UGA over Alabama, Texas and Gonzaga. He even looked closely at professional routes (G-League Ignite). 
Newell is the best frontcourt player to commit to the Dawgs since Trey Thompkins did in 2008. 
Moreover, he's the best out-of-state front court to commit to Georgia since Nik Claxton. At the time of his high school graduation, Claxton wasn't ranked very high. He developed at UGA and his since thrived at the NBA level with the Brooklyn Nets. 
Newell's decision to go to Georgia is a historic one. Basketball recruiting isn't easy in Athens so to pull this one off, I'd argue he's one of the most impressive recruiting wins in the 2024 nationally and maybe even in the last decade. 
Huge. - Justin Young

SEC SUPERLATIVES
TOP PG: Boogie Fland, Kentucky
TOP SG: Isaiah Eloheim, Arkansas
TOP SF: Annor Boateng, Missouri
TOP PF: Asa Newell, Georgia
TOP C: John Bol, Ole Miss
TOP CLASS: Missouri
TOP SLEEPER: Dellquan Warren, Mississippi State
TOP SHOOTER: Tahaad Pettiford, Auburn
TOP SCORER: Boogie Fland, Kentucky 
TOP DEFENDER: John Bol, Ole Miss
TOP PRO PROSPECT: Boogie Fland, Kentucky