The Warm Up with @DCrealspill
In just two days, we will be bringing our annual preview camp to Alabama. This year's camp has brought in the largest group to date and will be loaded with some of Alabama's most elite players. I wanted to provide some key players who will have a significant impact at this year's camp as some other players look to start their story.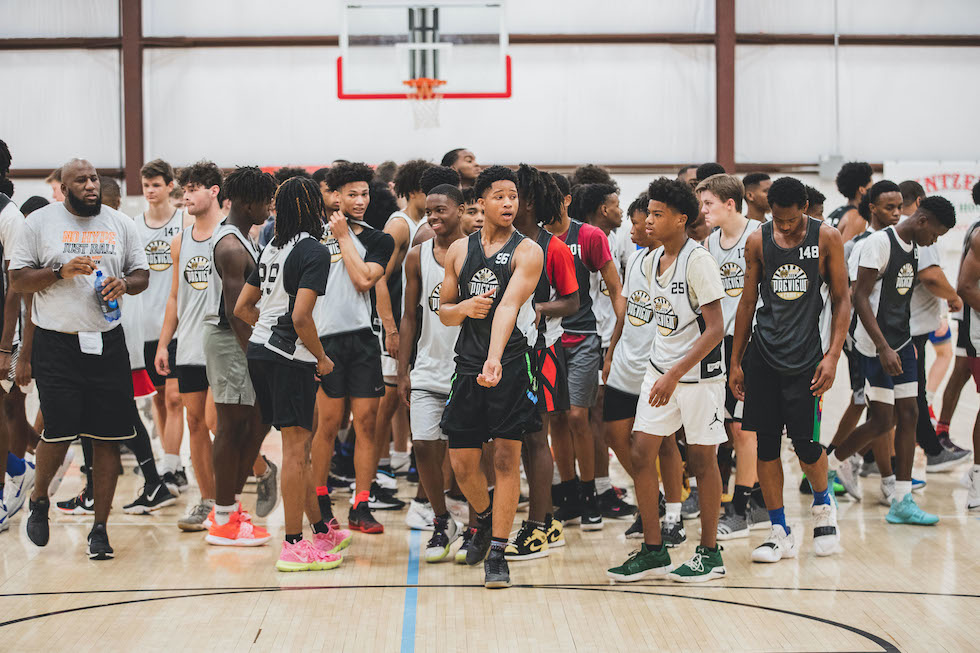 Key Players
First up is the 2023 forward Cade Phillips. What can I say about Phillips that hasn't already been said? Phillips has a smooth jump shot and can extend his range to the three. He has an excellent vision on the floor court and is very explosive driving the lane.
Martavious Russell of Sipsey Valley was ranked top-5 in the post-summer Alabama top 60 '22. I have a feeling that Russell will come through and do what he always does; put on a clinic showing his elite athletic ability.
RJ Johnson of Huntsville, Alabama, is a 6-foot-4 PG and another top prospect for the c/o '23 grace the court at the Alabama preview camp. One of Johnson's best game qualities is his ability to attack to the basket; he's a slasher that can zip past a defender with little effort. Earlier this year, we did a player spotlight for Johnson, and we asked about his performance for the year, and he had this to say.
"I won't be satisfied until I get known as one of the top players in the country, and I still won't be satisfied with that," he said.
One Big that I look forward to seeing is Landon Jacobs, who recently just transferred over to Sparkman High this summer. Jacobs is a well versatile forward that can go but has badly gone under the radar. I have had the pleasure of watching Jacobs all summer is his explosiveness in the post is fantastic.
John Broom of Jacksonville, AL, is another player that never disappoints while attending a game. Broom has an incredible shot, and it can become lethal once he's in the zone. Broom has the skills of a floor general and can also be takeover with the scoring if needed—a great player to watch this Sunday.
Just SOME more key players to watch:
CJ BLOUNT

CALEN LIGHTFORD

CHRISTIAN THOMPSON

REED TRAPP

REECE GURNER

JACARI LANE

TI SCRUGGS

J'QUAN BROXSON

BUTTA JOHNSON

JOSH PRICE

PARKER HENRY

KOLBY HORACE

MJ JONES

DEMARCUS POWE 
And a lot more players will be in attendance. Be ready for some great competition this weekend.
Under the Radar 
With only covering Alabama for a short time, there have been some prospects that have gone under my radar and some I've only seen in spurts. I hope this camp will get my eyes on some of the most elite talked about players in the state. I've provided a brief list of players in no particular order.
* Izzy Miles 
* Ja'Mari Arnold 
* KJ Kirk
* Elijah Terry
* Zach Gray
* William Hawkins 
* Christian Valarezo
* Caleb Speights
* JJ Crawford