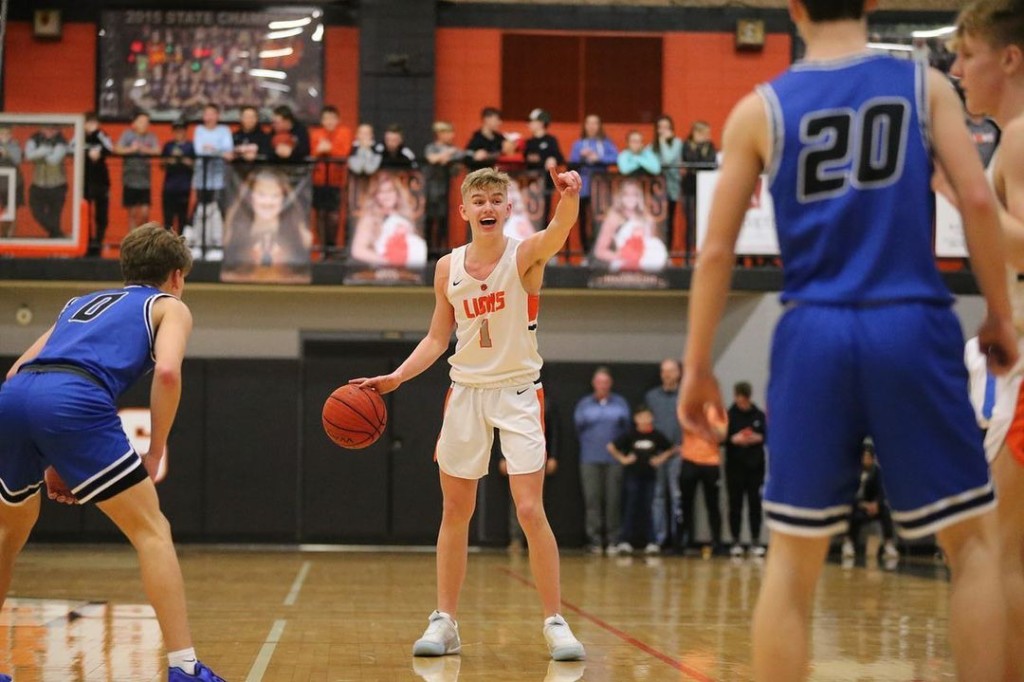 On the Hardwood
Knute Wood is a multiplayer athlete from Killen, AL that can do some elite work on the gridiron, but he is most effective on the hardwood. Standing at 6-foot-4, Wood is an elite two-way guard that can score on all levels.
Wood is a fantastic shooter from beyond the three, highly skilled at running the offense, and is very efficient with maneuvering through the defense for a quick lay-in. Wood was considered one of the top PGs to watch this season; here is more on the story: top-al-'22-point-guards-watch-season-pt-ii
Wood stated one of the most significant adjustments he has made this summer was getting bigger and stronger by adding 20 pounds. He has also worked on increasing his speed and becoming better offensively. 
"I think my midrange is my strong suit, but the added strength has really helped me finish at the rim against bigger defenders," Wood said.
As a ballplayer, knowing what part of your game needs improvement is essential, and Wood is humble enough to know that he can continuously improve.
"I want to improve on my shot selection," he said. "I say that because I don't actually take a ton of shots. I usually try to make plays for my teammates and let my shots just come to me. But I need to attack more and be a more aggressive shooter."
Wood said the part of the game that comes easiest to him is seeing the floor, making good reads in pick and roll, and of course, his midrange. 
"I feel the most confident in that shot and usually shoot it at a high percentage," he said.
Tennessee State Commit
Wood said that his official visit to Tennessee State was fantastic. Hercy Miller was his host, and they both hit it off from the jump. Wood also noted that Miller is a great guy and cannot wait to play with him in Nashville.
What made Wood decide on Tennessee State?
Honestly, it wasn't that tough of a decision because Coach Penny and Coach Russ (Willemsen) believed in me and started recruiting me as a sophomore," he said.
"The love they show their players is like nothing I've seen anywhere else. It's a real family environment. Coach Penny is building something really special, and I wanted to be a part of it." 
What's Next for Wood?
After making it to the Final Four the last two years, Wood is determined to make it back to Birmingham and finish the job with a state championship.
"Personally, I just want to be the best student-athlete I can be and represent Brooks and the community of Killen in a way they can be proud of," Wood said. "I want to make history before I graduate, so that's the mindset for this year." 
Knute Wood is heading to Tennessee State next year, but what is next for the senior?
Just daily improvement of my craft," he said. "Making sure I'm focused physically and mentally. I've got to start thinking and training as a college player, so I'll be ready once I get on campus at TSU." 
"I know a lot of kids look up to me in our town and being the first kid from Brooks to sign a D1 basketball scholarship comes with added pressure to succeed. But I embrace it, and I am up for the challenge."