Hand down, Man down: Elite AL Shooters
Since the dawn of the Stephen Curry era, shooters have been in very high demand from college coaches. The first question that always comes up is, "Can they shoot?" To play on the wing, you have to be able to shoot the ball. 
Being a great shooter requires tons of practice; sometimes sitting in the same spot shooting the same shot 100 times. A great shooter also requires confidence; When it's time to take that last shot, and everyone is looking at you, will you be ready to knock it down?
Here are the top shooters listed in no particular order.
Shooters Shoot
Colby McAllister is a pure sharpshooter from the three, and he is one of the best high-volume shooters in his class. He shoots with great confidence and doesn't hesitate to pull up on the break. McAllister is set to play with The Citadel next year, where his incredible shooting will be a perfect fit for their style and play.
Josh Price was one the most clutch shooters I saw this summer. He stepped up big time during tough situations with his nice shooting. Price's favorite spot is from the wing; he is a great catch and shoot type of player but can also be effective putting the ball on the floor as well.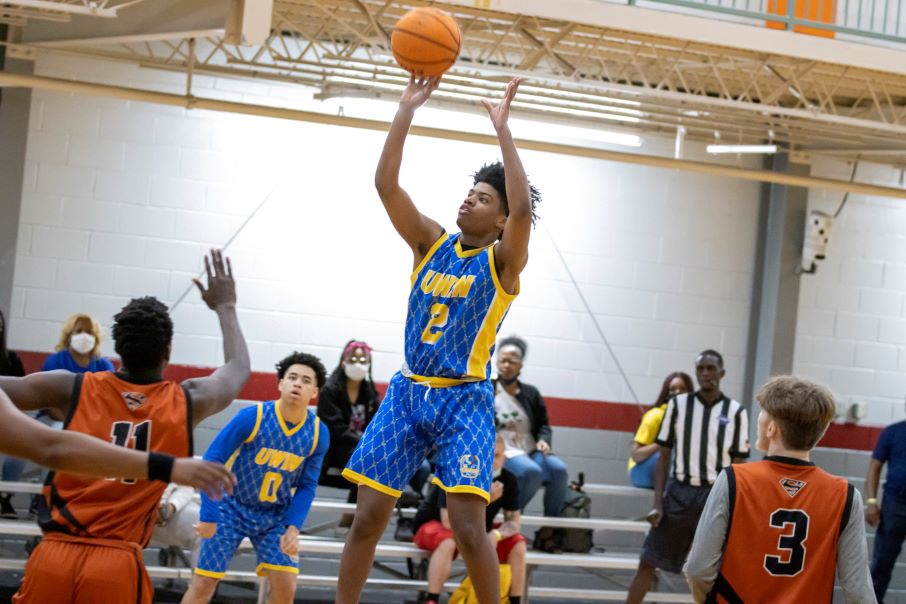 Reed Trapp has one of the smoothest strokes from the three and can be counted on to provide consistent buckets each game. He rarely gets rattled by a closeout defender; he turns on his blinders and lets it fly. 
Rylan Houck stands at 6-foot-5 from Oxford, AL, and next season you can catch this guard lighting up the nets at Lipscomb University. Houck is very versatile on the floor, but one of his best skills is his shooting. He shoots at a high percentage from the top of the key and can work the post with a fadeaway jumper.
Putting John Broom in this shooter's category was really not up for debate. Time and time again, he's shown that his shot around the perimeter should not be taken lightly. During the summer, we've seen how his confidence and consistency have grown from the three. As we noticed during his junior debut, he dropped 49pts slashing his way to the rim, proving that shooting is just one way he can destroy a team. 
Zach Gray is a player that no team wants to get into a rhythm from the three because once he gets going, there is no containing that hot hand. Just a few weeks ago, I witnessed how efficient he can be from beyond the arch. In a one-point loss against a tough Grissom team, Gray shot the laces off from the three, keeping his team in the fight. 
Reece Gurner is known for his ability to get to the rack but is a player a coach can count on to knock down the three. Gurner shoots at a high percentage and does a great job getting open on the floor. He's very poised in tough game situations, and in the first couple of games of the regular season, he's been the frontman for Vestavia Hills. 
Jordan Frazier has one of the best jumpers in his class. If he's not defended closely, this kid will shoot a defender's eyes out with his quick release from three. He attacks the lane aggressively and is a strong finisher. He's able to create space with his swift crossover, helping him with open looks. 
Colby McAllister let's it fly at Best of the South -