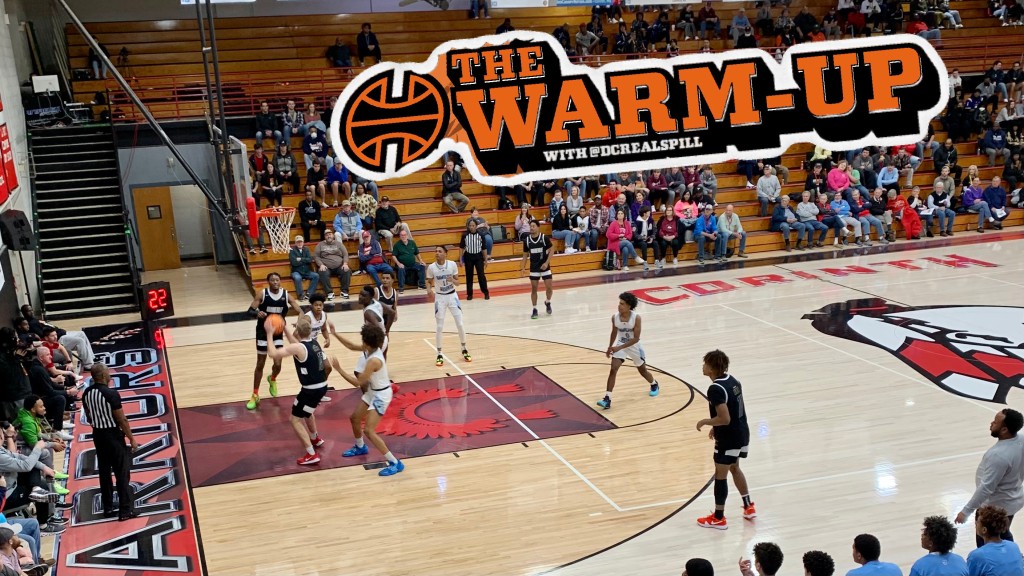 In this week's edition of the Warm-Up, I tap into one of the biggest holiday tournaments in the state of Mississippi.
Lighthouse Classic
The 8th annual Lighthouse Classic was everything and more, high energy fans and solid teams. If you love the game of basketball, this was definitely the place to be. Talented teams from all around came to be a part of this long-running Thanksgiving tradition. 
I live for tournaments like this, it's one thing to see teams compete and win against their respective states, but it's even bigger when they can beat teams from other states. 
Sparkman (AL) vs. Center Hill (MS)
Alabama's Sparkman High came out the gate strong, getting some easy baskets over Center Hill, and the leading guy was 6-foot-4 guard William Hawkins. Over the past few weeks, Hawkins has stepped up on the floor with his aggressive play, and he carried that same momentum over to the Lighthouse Classic.
Hawkins is the backbone of this team, no matter where the ball bounces, you can be sure that Hawkins will be in the mix. His energy on the floor is like no other. There is nothing more a college coach loves than a player that can give 100% without taking plays off.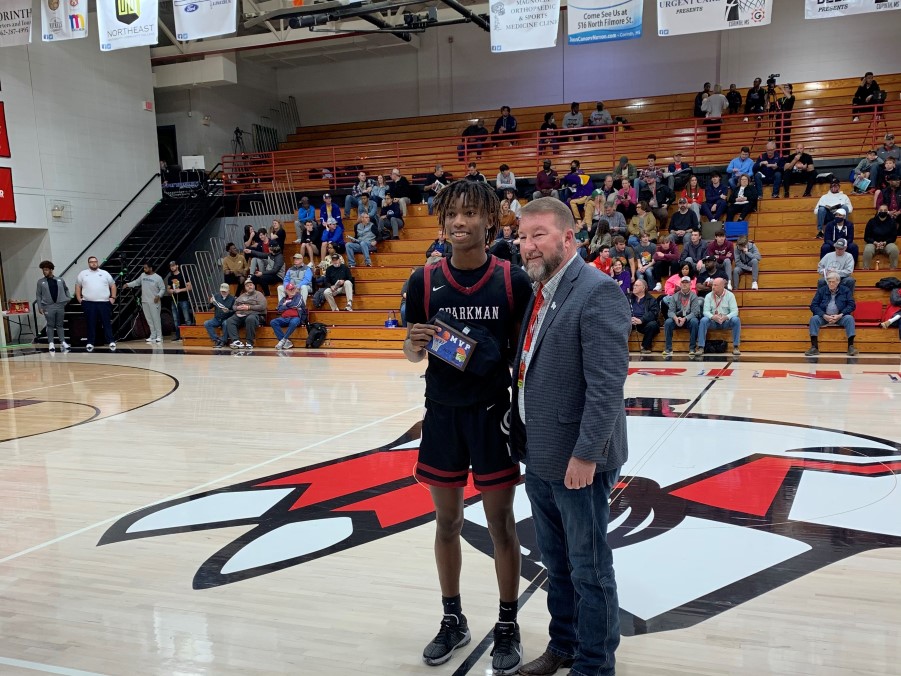 He shot 7/8 from the field and pulled down four rebounds. Hawkins would finish with 18 points and be named the Lighthouse Classic MVP. Josh Price was another Sparkman player to provide some big numbers for his team. Price added 15 points and lit up the nets in the 2nd half to give Sparkman a 67-52 victory.
Center Hills' '22 guard DeShunn Dunn would not go down so quickly as he was the main guy keeping his team in the fight. Dunn finished with 20 points and did a solid job with his shot from the three.
Orangeville Prep Bears (Canada) vs. Hamilton Heights (TN)
This game started off with a lot of energy, with both teams trading baskets, trying to the upper hand, but it would be a 6-foot-9 PF from Orangeville by the name of Rory Stewart that would set the tone early. He got hot in the first half knocking down six threes giving his team a strong edge with a 42-24 lead over Hamilton.
Hamilton regrouped and went on a solid run in the 2nd half led by two brothers that Orangeville had a hard time keeping these guys from scoring. 6-foot '23 PG Camden Andrews was locked in slashing into the lane doing a little of everything on the floor. He would finish with 19 points and dished out four assists.
His younger brother '24 guard Bryson Andrews put up some great numbers as well, with 15 points knocking down some great shots from beyond the arch. Somtochukwu Cyril, a 6-foot-11 C, also helped Hamilton go on a run dropping nine points and doing an outstanding job on defense, finishing with five blocks of what looked like 30.
Though Hamilton put up an intense fight, Orangeville made enough plays to put the game away. Head coach Tony McIntyre provided some insight on what led to Hamilton's run in the 2nd half.
"I think we got a little greedy in the 2nd half. We forced up some shots, and the ball did not move as well as it did in the first half," he said.
Stewart would finish 25 points, eight rebounds, and five assists taking home the Lighthouse classic game MVP. Jeremy Foumena would chip in with a double-double of 12 points and 14 rebounds, dominating the post. 
CPA (TN) vs. MRA (MS)
This matchup between these two teams was definitely the game of the day, in my opinion. It was nonstop energy, and when things really got going, it was just a countless number of lead changes.
MRA would not miss at the start of the game going up 16-5 in the first couple minutes of what looked like a runaway win. CPA slowly started to get into a rhythm with some big-time shooting for Kolby Wright, who finished with 16 points knocking down four threes giving his team a slight edge.
Josh Hubbard, who was recently selected as one of Mississippi's Dandy Dozen, and Harrison Alexander of MRA were the leading guys and played on such a high level that it was a toss-up of who would win this game. Hubbard finished with 19 points with his elite attacks to the basket and his remarkable ability to draw the foul. Hubbard was also aggressive, crashing the boards pulling down ten rebounds.
Alexander took some pressure off Hubbard by stepping up in the 2nd half, dropping buckets at the top of the key; he would finish with 16 points.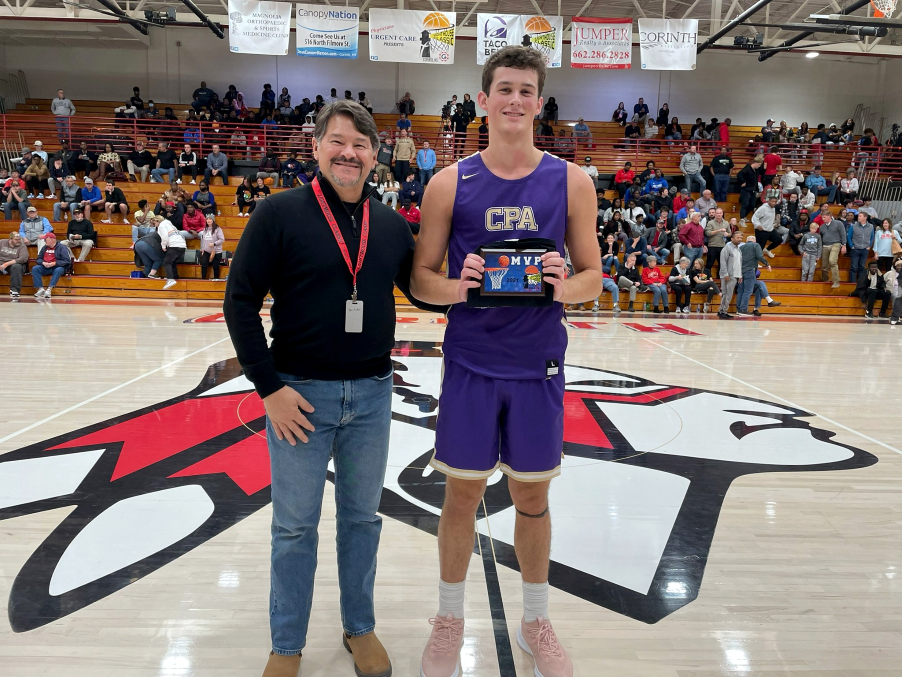 CPA's 6-foot-3 forward Jake Dykstra would also explode in the 2nd half. After sitting much of the first half due to foul trouble, Dykstra came out with the agenda to put the game away. He would finish with 15 points and knock down a clutch game-winning three for a 65-62 victory.
Dykstra said on that last shot he just wanted to make the right play, and when he took it, he was confident that it was going in.

Game Winner: https://twitter.com/magnolia_hoops/status/1464393562255204357?s=21