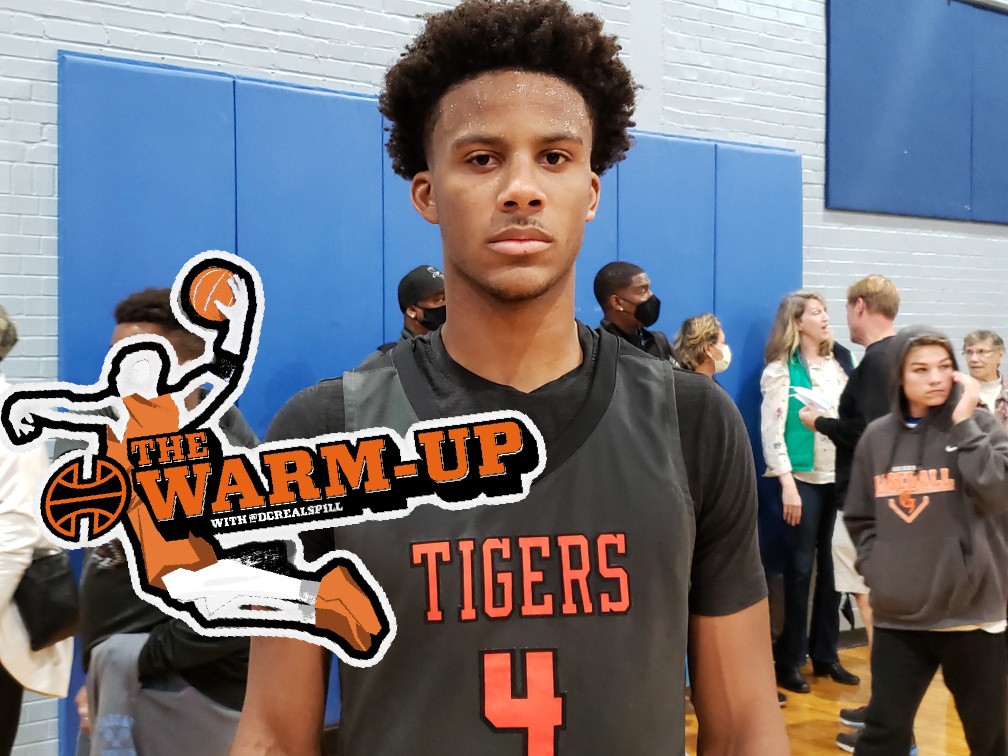 In this week's edition of The Warm-Up, I give a recap of this year's Ramsay Tip-Off Classic and some other key games that occurred this week.
Ramsay Tip-Off Classic
First off, the tip-off classic was simply amazing. The combination of great fans and great basketball made this the place to be. Ramsay invited some of the top teams in the state, including their own, for a chance to compete in front of Alabama's top spectators.
Oxford vs. Hueytown
Oxford's elite guard and Lipscomb commit Rylan Houck kicked the game off with two back-to-back threes trying to set the tone early. Hueytown would not be rattled as they would go on a run that caught many by surprise.
Hueytown played solid defense and was very efficient in scoring. Corey Stephenson was a man on a mission; his energy and hustle would not be topped. I saw a lot of Stephenson this summer, and I must admit I was excited to see how he would perform against a team like Oxford.
Stephenson did not disappoint as he came out scoring on all levels. He put up numbers in the paint and did some solid shooting from the midrange. Stephenson did a great job pulling down a significant number of rebounds and was solid from the free-throw line.
After the 2nd half, Oxford would come out with more energy, and with the help of Houck and some excellent play from Kyler Wright, they would cut into the lead. Hueytown would make enough plays to get a close 52-50 win. Stephenson finished with 26 points.
Mountain Brook vs. Carver-Montgomery
The Spartans came into the tip-off with a lot of momentum after getting a strong win against Mortimer Jordan on Tuesday. Carver-Montgomery came out with great energy knocking down shots and making defensive stops to get an early lead.
Mountain Brook held their composure and relied on their aggressive defensive to shift the game's momentum.Charlie Mckimmon is a player I have grown fond of, and I just admire his passion for the game. The things he does on the floor will not show on the stats sheet, but he will be the core of this team's success.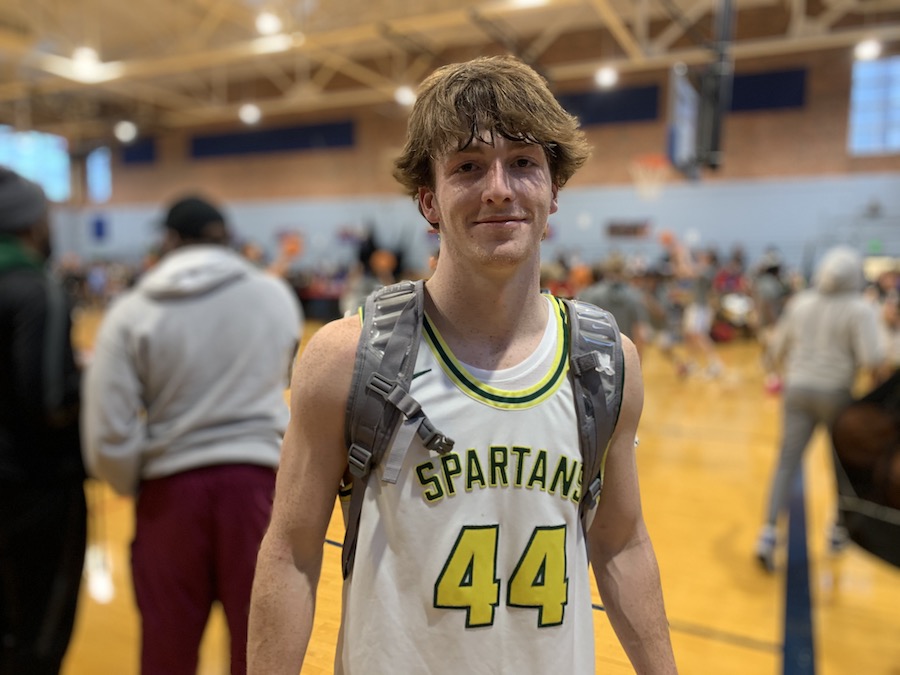 After coming off the bench making big plays his freshman year, Ty Davis comes out this season as a starter, and I have been really impressed with his growth from the summer. He's becoming a strong leader, and despite being a great scorer, he has turned up the heat with his court vision and facilitating.
Kyle Layton has been a great addition to the Spartans; he will fill the gaps when it comes to scoring the ball consistently. Mountain Brook played some great team ball to get a 62-49 victory. Davis led the way with 17pts, pulled down 7 rebounds, and dished 6 assists. Layton chipped in with 14pts and 10 rebs. Dive Rowe also added 11pts.
Grissom High vs. Spain Park
The most anticipated game for the month came from these two elite teams of Grissom and Spain Park. There was so much talent on the floor, so the crowd knew they were in for a great show.
This was a challenging and hard-fought game for both teams. There was great energy on the floor, and the crowd was glued.
Grissom started off quick with some good scoring and some solid defensive stops. Efrem "Butta" Johnsonand RJ Johnson did an amazing job scoring the ball, giving the Tigers a 30-22 lead heading into the half.
Spain Park would not go down so easily as they came out with a different mindset and went on a great run to cut the lead down. Zach Gray did some fantastic shooting from beyond the range, dropping 14 points to lift his team.
After getting the lead from an AND1 play from Josh Harrington, that would finish with 13pts, Spain Park would have a chance to escape. But in the last seconds of the game, Butta Johnson would show the state the true meaning of "Clutch." Johnson is a marksman from the midrange, and I knew he would not hesitate to knock it down if he got the chance.
Game Winner: https://twitter.com/dcrealspill/status/1458944534025588736?s=21
Grissom would get a 58-57 win over Spain Park led by Butta Johnson with 21pts. RJ Johnson added 12pts, and DJ Thompson and Izzy Miles had 10 points for Grissom.
Ramsay def. Brewbaker
The host team handled business as they won 77-49 against Brewbaker Tech. Kerrington Kiel led the way with 26 pts, pulling down 9 rebs and dishing 4 dimes.
PJ Davis also put on a great performance with 13 pts, 6 rebs, and 4 stls.
Brandon Nixon chipped in with 9 pts.
Top Performer for the Week.
There was some great basketball played in the state of Alabama yesterday, and no one had more a great game than John Broom.
This 6-foot-5 shooting guard dropped 49 points and pulled down 15 rebounds in his season debut victory over Faith 104-59. Broom has been deemed the number one shooter guard in the state, and last night he went out to quiet any naysayers.
Jacksonville's next game is home against Spain Park.
Weekly Scores Update
Tuesday, Nov. 9th
Chilton County def. Briarwood 62-44
Sparkman High def. Buckhorn 74-48
Hoover def. Central-Tuscaloosa 78-42
Vestavia Hills def. Bessemer City 87-25
Hewitt-Trussville def. Pelham 66-60
Thursday, Nov. 11th
Homewood def. Bessemer 78-17
Vestavia Hills def. Chelsea 67-49
Shades Valley def. Clay-Chalkville 80-71
Thompson def. Brookwood 75-16
Mortimer Jordan def. Moody 44-44