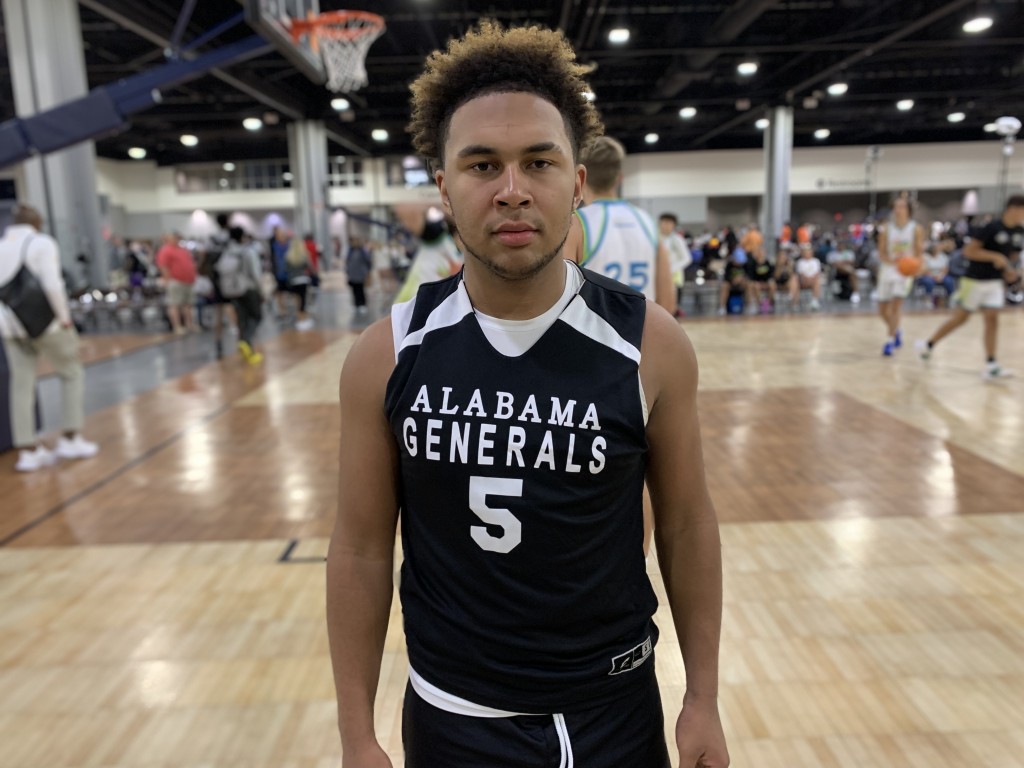 Here are some standout players from Alabama that brought nonstop consistency to the Best of the South weekend.
Hunter Ivy was definitely getting some attention from College Coaches at Best of the South. Ivy is a 6-foot-3 combo guard that can be a top-tier scorer and at the same time lead the offense with his outstanding leadership. One of the qualities that coaches talked about was his natural flow for the game. He takes a lot of high percentage shots and does a great job getting to his favorite spots. He finished the weekend averaging 18 points and dished out seven assists per game for Team Speights AL.
Drake Joplin, a 5-foot-10 guard, ran the show for the Alabama Generals this past weekend with his elite play from the point. His up-tempo play led his team to a 5-1 record for the weekend. Joplin plays with great energy and can definitely slash to the basket finishing through challenging contact. He does a great job setting his teammates up for quick and easy baskets. In a tough 76-73, OT lost to STARS Basketball, Joplin had one of his best games. He dropped 17 points and five dimes.
Donte Bacchus is a 6-foot-5 forward playing with All Alabama. Bacchus showed just how versatile his game could be. He's an elite scorer that can finish at the rack on all levels. During one game, he was seen dominating the paint and pulling down boards. In another game, he could turn into a sharpshooter, knocking down shots all around the perimeter. Bacchus is also a threat in the one-on-one, breaking down defenders getting the easy lay-in. Just an overall good player. 
Landon Jacobs, a 6-foot-6 Big playing with UWIN, had another great weekend, putting up consistent numbers in the post. Jacobs plays with a lot of intensity and is a true grinder for snagging rebounds. In addition to finishing at the rim with his good footwork in the post, Jacobs can also put the ball on the floor. Having this type of skill for a big is unique, it's even more impressive when he breaks down a defender looking to tear the rim down with a monster slam. In one of Jacob's best games, he dropped 27 points and led his team to an 81-57 win. Consistency is vital, and so far, Jacobs has given that nonstop.