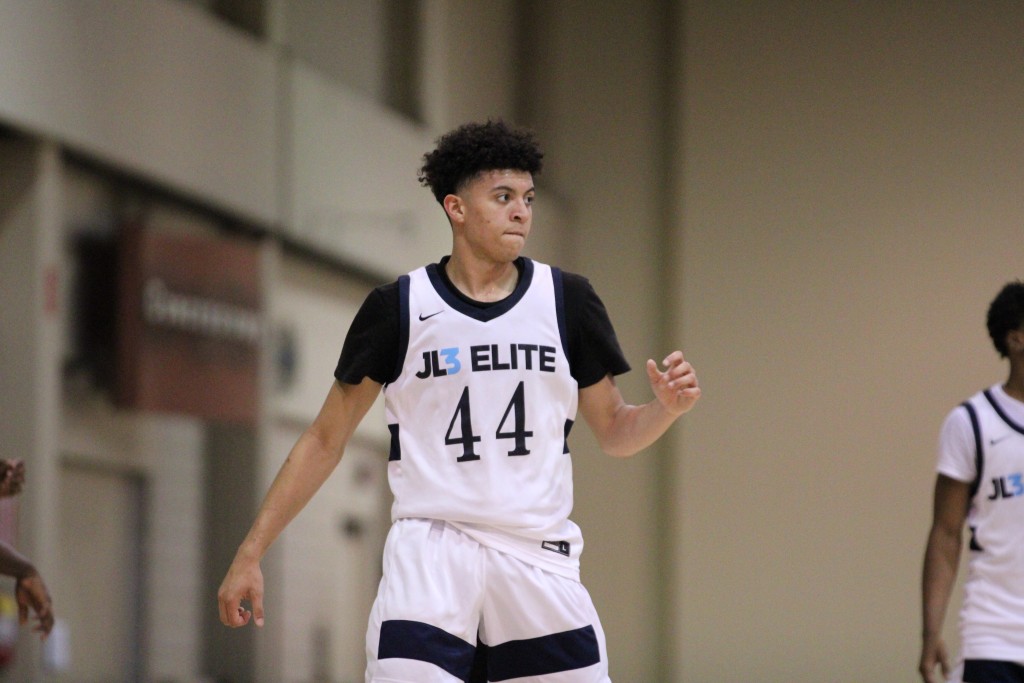 Louisville, Ky -- George Washington III is a 6-foot-2, 2023 guard currently residing in Louisville and playing for Christian Academy of Louisville. The Texas native has been playing with JL3 over the travel season, and that exposure has helped him emerge on high-major radars. 
Washington III is a fluid, multi-level scorer that can get especially hot from the perimeter. He's highly regarded as a shooter, but Washington also takes pride in the intangibles he brings to the court, and it's evident on both ends of the floor. Washington is a constant communicator on the court. 
"In terms of intangibles, that's something I picked up from my dad," Washington said. "My leadership…that's something that I like to pride myself on." 
Recently, Washington III completed an unofficial visit to Louisville.
"It was a great experience," Washington said "It was my first ever visit...seeing how much more detailed college basketball is on almost every single level was crazy."
He also plans to visit Ohio State, and he's setting up a visit to Liberty in the coming weeks. Among others, Florida State, Purdue, and, appropriately enough, George Washington have also reached out and shown interest. 
While already being a prolific scorer, Washington still looks to improve in that regard.
"I shot 49% from the field, and I shot 38% from the 3-point line...I was a 93% free-throw shooter," Washington recalled from this past high school season. "I mean, I want to be 50, 50, 90. That's something I'm trying to get to next year."
His basketball acumen has landed him in the top-75 of some recruiting services, but he also excels in the classroom. 
"I want to end high school with a 4.5 GPA," Washington said. "I'm at a 4.1 right now, so that's a focus during the school year."