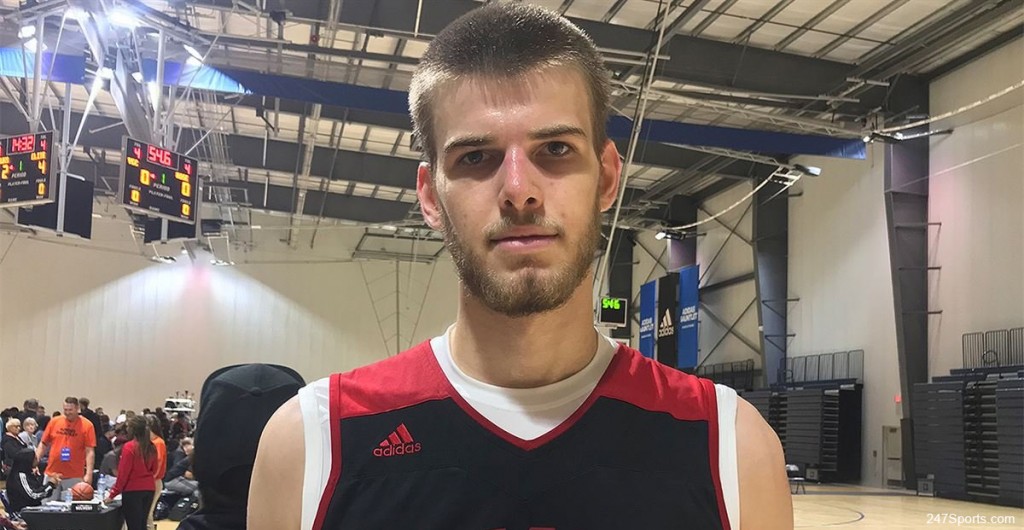 The ARS/Rescue Rooter National Hoopfest Tampa was filled with talented unsigned players from all over the world. Montverde Academy CBD power forward Oton Jankovic was one of those standouts. 
The 6-foot-9 forward from Croatia mixed scoring, athleticism and feel for his team in a good win over a good IMG Post-Grad team on Friday night in Tampa. 
It was easy to see why a lot of mid and high-major schools are actively recruiting the class of 2019 prospect. Jankovic said he's taken official visits to Georgia Tech and Saint Louis already. 
He's also heard from Villanova, Kansas State, Seton Hall, Vanderbilt, Wichita State, Texas Tech, Stanford, Tennessee, Arizona State, San Fransisco, Santa Clara and Princeton. 
Judging by his visits, Josh Pastner's program has really stood out so far, Jankovic said. 
"I liked Georgia Tech because I want to play in the ACC and their facilities are amazing," he said. 
"Saint Louis was my first visit and it was really good," Jankovic added. 
Prior to his season at Montverde Academy, Jankovic played at Prolific Prep in California.