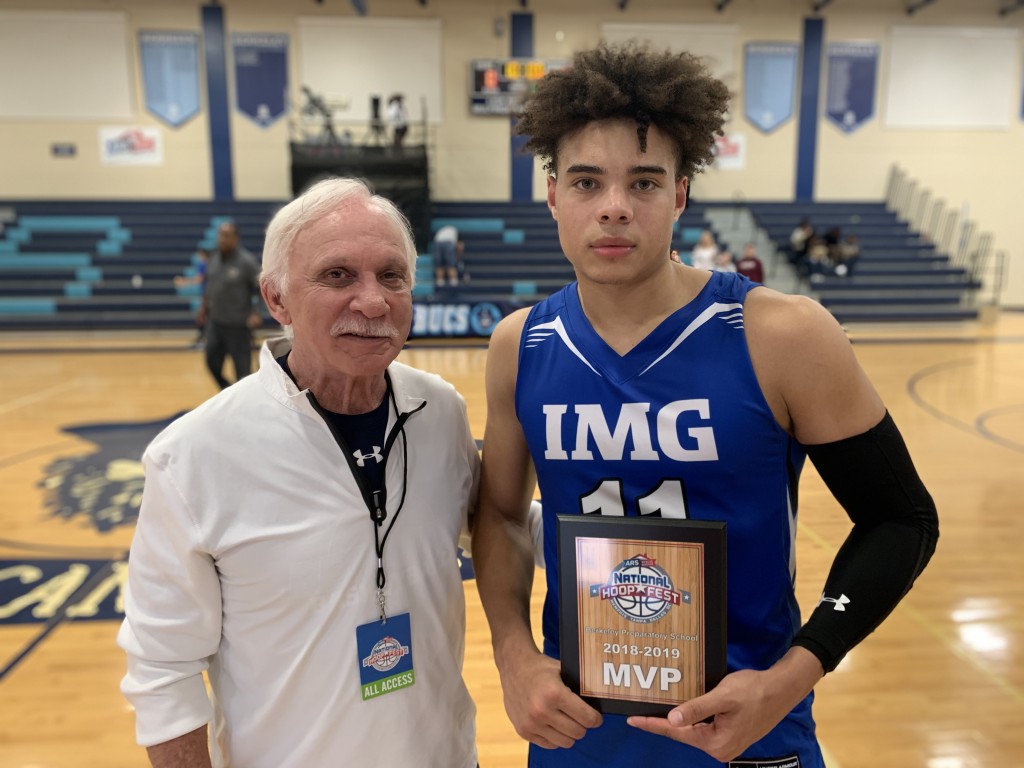 Lester Quinones was one of the best performers at the ARS/Rescue Rooter National Hoopfest in Tampa over the weekend. The 6-foot-5 guard from IMG Post-Grad was a major threat on the wing as a knockdown shooter. 
It is no wonder a throng of high-majors schools are in hot pursuit. The top 65 nationally ranked prospect has already taken official visits to LSU and Maryland. Memphis, who was on hand to see him on Friday night, could also get a visit, he said. 
Looking back on his trips, Quinones said he liked what he experienced during his time in Baton Rouge. 
"It was a great experience. (Coach Will Wade and/or coach Bill Armstrong are coming out to watch me next week.) My relationship with them is really good, we stay in contact, I watch them almost all of their games so it's a great relationship with them," Quinones said.
With Maryland, the time with Terps was well spent. 
"Another great visit. Coach (Mark) Turgeon he has a great relationship with my mom and my dad and coach (Kevin) Broadus calls me or texts me every day. So, another great relationship with them," he said. 
With Memphis, the Tigers came into the picture back in the late fall, early winter. : "They came (in) probably around November. 
"(Mike Miller) is close with Oz Cross my AAU coach, so he and Oz stay in contact a lot. Now they are coming at me very hard and pushing me for a visit so I'm starting to build my relationship with coach Miller and I'm going to start to build my relationship with coach (Penny) Hardaway."
There could be a race for the final two visits. Quinones said he's considering trips to Michigan, Georgia and/or Miami. 
"All the schools are great situations," he said. "I just need to sit down with my family and with Oz and see what fits even better. Something has to stand out. Is it relationships or transfers or people going to the draft, it is all of that. We have to sit down at the table and discuss it."