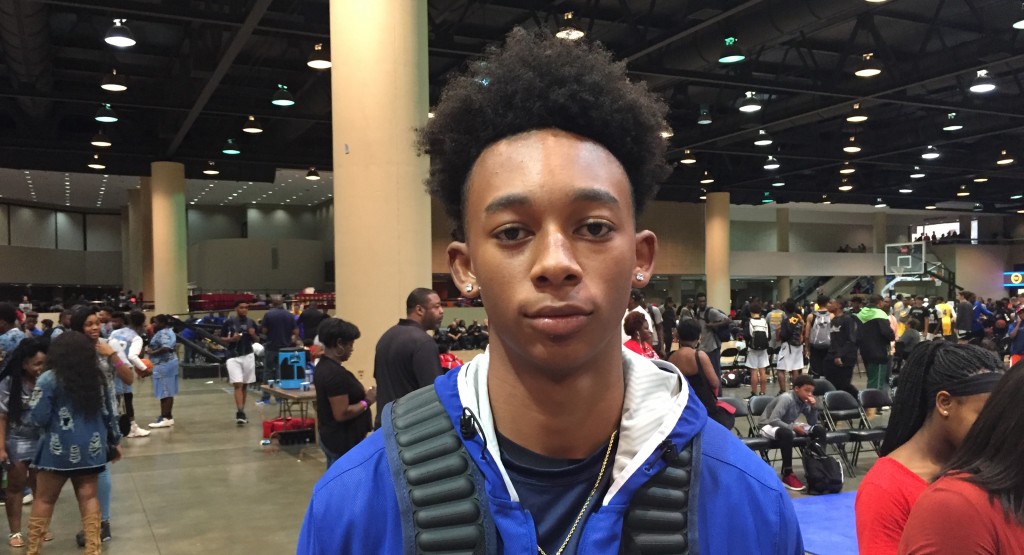 2019 Bel Aire (KS) guard Austin Crowley is wasting no time in concluding his recruitment. The four-star guard announced his trimmed list of three to Twitter on Sunday evening.
"I'm down to Minnesota, Ole Miss, and Vanderbilt," Crowley confirmed to HoopSeen.com. "All three schools are pushing hard for me and want me to come in and make an impact."
Crowley, a 6-foot-5 combo guard, has the ability to play both guard spots effectively. The slender guard is a proven scorer from different levels on the floor. He impressed with his shooting ability over the spring and summer, but his craftiness and change of pace is what makes him the most dangerous. Crowley's ball skills and playmaking ability make him in intriguing option on the perimeter. 
The Mississippi native broke down his final suitors and what he likes about each school:
Minnesota: "I like their playing style and how they say I can come in and make an immediate impact."
Ole Miss: "Ole Miss has been on me the longest and they love my parents. They also think I can come in and make an immediate impact. I love how Coach Kermit [Davis] is rebuilding the program."
Vanderbilt: "I love the way Vanderbilt plays and how much their coaches love their players. 
Crowley has also already scheduled an official visit to each school. Vanderbilt gets the first shot August 23-24, followed by a trip to Minnesota August 30-31. His official visit tour will conclude the next weekend, September 6-7, as he sees Ole Miss, a campus he is very familiar with. 
Following his official visits, Crowley plans to waste no time with a college commitment. He has plans to announce his decision on Friday, September 14th.