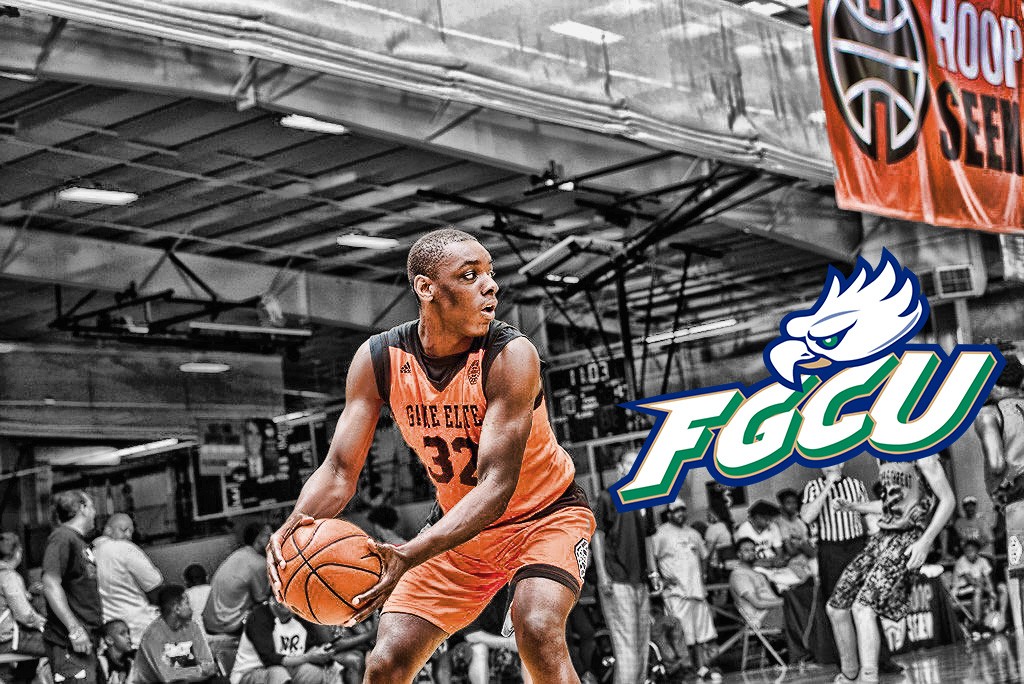 Kell (GA) and Game Elite forward Brian Thomas is off the board and has committed to Joe Dooley and Florida Gulf Coast. 
Thomas made his mark as one of the best shot blockers in Georgia, and earned notoriety as a great big man prospect from schools from low major, mid major, and high major levels. 
"FGCU has the type of big man development that I wanted with Coach Dooley, a great pre-physical therapy program, and an opportunity to come in and get minutes right away," Thomas said. 
"They see me playing the four as they have two centers there already, and with the development I can become a better offensive player," Thomas added. 
With that development, Thomas could be a major contributor to the Eagles over the course of the next four years, and he will help solidify the front court for the Atlantic Sun program. 
Thomas is currently ranked 20th in a loaded 2017 class in Georgia.
He also held offers from Wofford, South Alabama, Kennesaw State, Middle Tennessee State, Tennessee Tech, Furman, Mississippi State, Winthrop, Brown, Lehigh, Lasalle, Richmond, UAB, and Cincinnati.