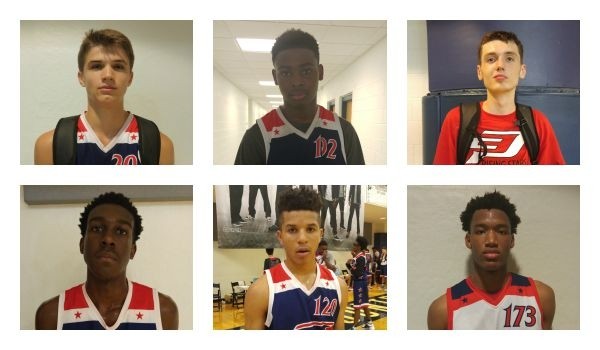 WINSTON-SALEM, N.C. — The CP3 Rising Stars camp wrapped up and over 200 players from the class of 2019 converged upon Forsyth Country Day School to play in the All-American style camp. 
There were players at the camp from as far away as Alaska and talent from potential McDonald's All-American level players all the way to non-Division I prospects. From top to bottom, there was plenty of depth and a perfect stage to evaluate talent that will start their high school careers this winter. 
Our Justin Young was at the camp for all of the games and came away impressed with a host prospects at the event. Here are his top six performers from the CP3 Rising Stars camp.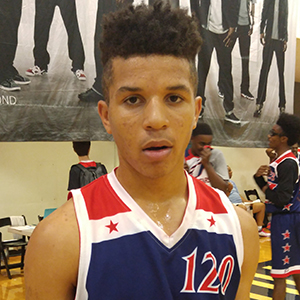 Cole Anthony, CG, HS TBD (NJ): Swagger. Lots and lots of swagger. That's what the athletic and aggressive guard brought to the table. He played like a guy that was eager to show that he was one of the best players in the building. By all accounts, he succeeded in that regard. Anthony proved himself as a perimeter threat and a guy that will bring people to their feet with his in-air antics. As the son of former NBA and UNLV player Greg Anthony develops more consistency and point guard skills, he's going to be a real problem for defenders and a guard popular with the NCAA tournament level teams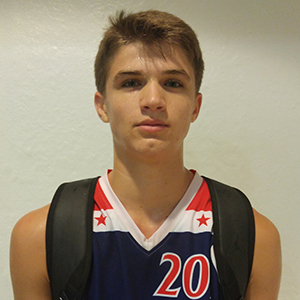 Joey Baker, PF/SF, Trinity Christian (NC): Athletically, he was one of the best in the camp. Baker has a long frame and an aggressive baseline driver. The 6-foot-6 forward challenged defenders at the rim and begged them to meet him at the iron. By the end of the camp, his wrist was banged up and bruised after abusing the irons all camp long. He has a high release on his jumper and confidence every time he squares up for a jumper. There's a lot to like here and it will be fun to see how he develops his inside-out game.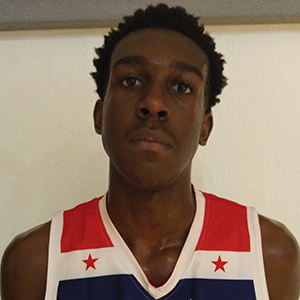 Juwan Gary, SF, Gray Military (SC): What a weekend of work for the athletic 6-foot-5 forward. He may have been the most productive player from start to finish. He's athletic with an aggressive approach. The more I saw the young Palmetto State player, the more facets of his game shined through. He's an effective perimeter scorer and tough enough to bang down low for rebounds against bigger players. His natural strength allows him to challenge defenders as a straight line attacker. Few at this level could slow his pace. Gary was a no-brainer choice for a top 10 performer and maybe one of the three best producers at the camp.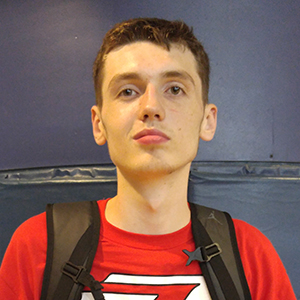 Matthew Hurt, PF, John Marshall (MN): If you've been around the hoops game before, you've probably already seen a player like Hurt before. The player's last name was Zeller and there were three different versions. Hurt has similar qualities to the Indiana trio of brothers that had great college careers at elite hoops programs. Hurt is a long 6-foot-8 stretch four man that had equal parts success in the paint and as a three-point shooter. He's highly skilled and equally patient with his production. There's a lot to like with Hurt, who should be a nationally recruited big man in the 2019 class. 
DJ Jeffries, SF, Olive Branch (MS): From a sheer prospect perspective, there may not have been a more intriguing guy in the entire camp than this 6-foot-6 wing. He showed off an ability to score inside and out. Athletically, he's above the standard. Jeffries showed he could put the ball in the floor and score with the hard drive to the iron. His length allowed for scores above the defense in the paint and shined as a rebounder. According to camp directors, Jeffries came into the event with a nary a  reputation but he changed that with his play. While it is hard to say with exactness where he stacks up with the class nationally right now it wouldn't be crazy to say his talent would allow for justified conversation as a player to watch for the top 25 nationally amongst his peers. 
Wendell Moore, Jr., SG/SF, Cox Mill (NC): He was one of the most creative players with the dribble and constantly attacked the iron. His first step and power move to the iron was darn near unstoppable at in this camp setting. Moore is versatile enough to be productive at multiple positions and understands the value of good pace. Looking ahead, it wouldn't come as a big surprise to see his game justify early attention from the best of the best in college basketball and volumes of national media coverage. 
We will have more from the CP3 Rising Stars Camp this week on HoopSeen.com.