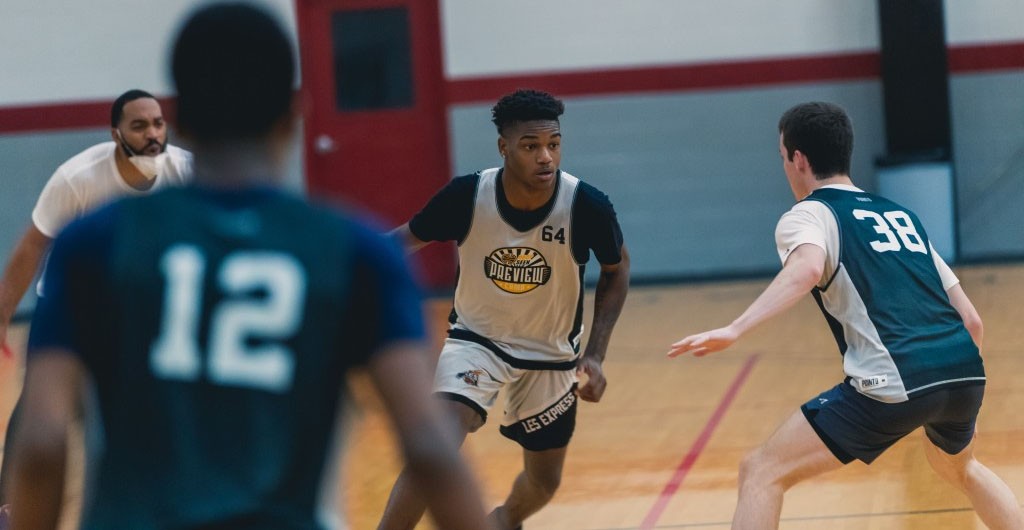 Our Fall Preview camp is in the books as we welcomed 80 prospects from across the southeast. It was an eventful day that led to players breaking out while others solidified their reputation. Our staff of evaluators and coaches came together to discuss every player's strengths and weaknesses that participated throughout the day. Here are our team 3 evaluations. 
Eric Hayes, St. Pius 2023 small forward: Eric Hayes had his basketball IQ on display at this Preview Camp, which is always refreshing to see. He made several nice reads on multiple possessions setting his teammates up for easy buckets. He came in ready to compete at a high level and maintained his energy all day. At 6' he was able to snag a good amount of boards and fought hard on the glass, especially defensively.
Hampton Goff, Greenbriar 2023 G: Very solid point guard play from Hampton Goff on Saturday. Impressed by his ability to control the pace ad create good shots for himself and for others. He was able to knock down open 3's and just splayed with a lot of great energy and effort.
Jamarcus Glover, Miller Grove, 2021 W: - At 6'5, Glover has incredible strength to complement his size. He put both of those to work on the boards on Saturday, snagging a ton of aggressive rebounds. The Miller Grove player was tough inside but was also a threat in the midrange, knocking down a couple nice 15 foot jumpers. Pretty solid footwork on the block as well.
Asher Woods, Parkview 2022 G: Controlling the pace of a game is a skill that every solid guard needs to have and Asher Woods had it on full display early and often. Any defender on him had a tough time stopping the 6'3 combo guard when he had the ball on the break. In the half court, he showed off some shifty moves to get past the person in front of him and finished through contact multiple times. One thing that really stood out was Woods' patience once he broke down defenders and got into the paint. When he couldn't get a shot up, which was rare, he'd find shooters in the corners or absolutely thread the needle on some beautiful passes, which his teammates seemed to really appreciate. Look for this to be a breakout season for the 2022 Parkview player.
Lewis Robertson, Northgate 2022 G: The Northgate High School hooper played well in his role on his camp team. He was a great teammate, being unelfish with the ball and making the right pass. He played well in pick and roll situations and could also hit the spot up jumper
Jermahri Hill, Berkmar, 2022 G: Once Jermarhi Hill got it going on Saturday, he was tough to stop. Of the things he did well, creating separation might've been easiest for him. The 6'4 wing attacked well and created plays off the dribble, finishing well at the rim. Even when he wasn't the ball dominant player on the team, he still found a way to get open and make shots. He also played above the rim when given the opportunity in transition. Expect a big year from Hill at Berkmar.
Kevin Izquierdo, Loganville, 2021 G: This kid really brought energy and effort especially on the defensive end. He was a solid glue player for his team and made it a point to be vocal throughout the day. The catch and shoot was there for him and his mechanics looked good.