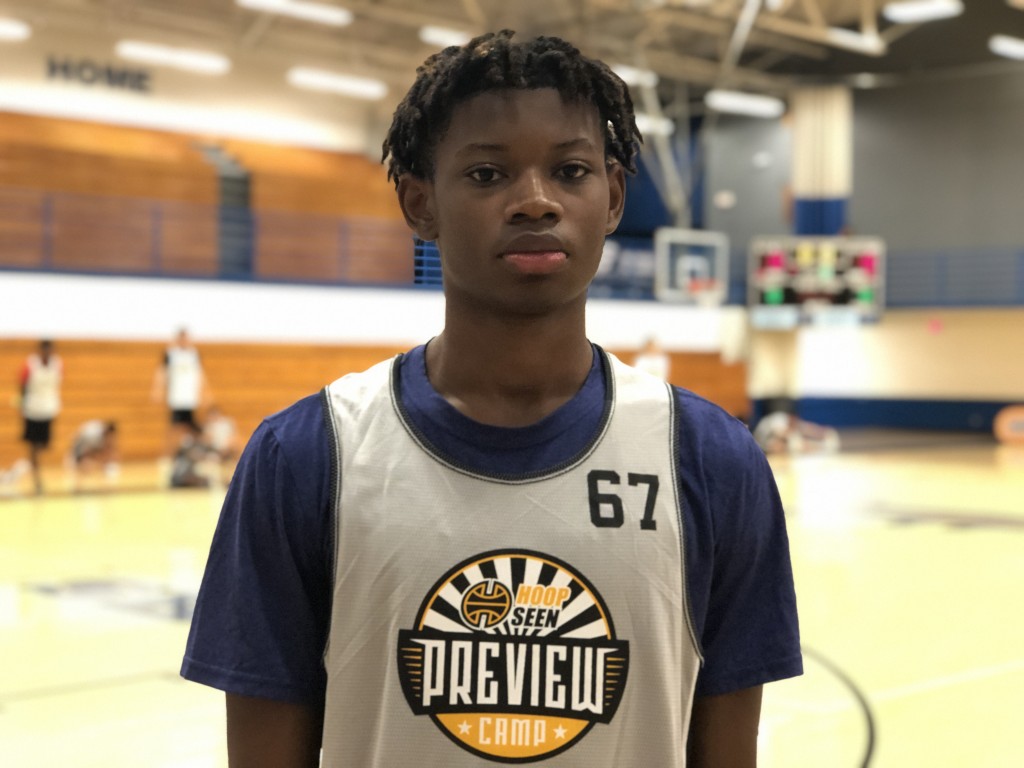 The inaugural Tennessee Fall Preview took place on Saturday and some of the best talent in the surrounding Nashville area converged at LaVergne High School for the state's premier exposure camp. Our staff came away impressed with several players. Here are our evaluations for team 3. 
169 Mason Rothwell, 2021 G, Bradley Central: A consistent 3 point shot kept Rothwell on the floor despite being on a team with two of the camps top performers. With a tendency to snatch down tough rebounds, Rothwell.would finish defensive possessions with an exclamation mark. His ability to push the ball after the break kept his team playing with at a pace that would wear out teams late into their game. Rothwell's playmaking and ability to guard his position helped put his team in winning positions. 
115 Darrow Parrish II, 2021 G, Hillsboro: Some shiftiness and ability to hit tight seams would make Darrow Parrish one of his team's most stable guards throughout the day. His consistent 3 point shot and a good feel for the game would make offense easy as the junior guard made the most out of his possessions. Floaters and weak hand finishes kept the shot blockers at bay as they often couldn't follow his creativity. Parrish's ability to not let the ball stick to his hands while being productive made his game simple but effective.   
117 Maurice Ruttlen, 2022 G, Mt. Juliet:  Any time a player has a tooth knocked out and keeps on playing, he's sure to raise eyebrows. If a tough man award was given out, Ruttlen would win it. In fact, Ruttlen would take it in stride and defended the ball without any dip in his aggressiveness. A consistent jump shot kept the defensive honest but it's his showing on the defensive end that stood out with our staff. Motor and toughness should carry the sophomore guard a long way. 
67 Keaton Allen, 2021 G, Northeast: Allen's willingness and ability to guard multiple positions took stress off of his entire team's defense. On a team full of shooters he held his own as he crafted several threes together with some off the ball movement. All 6'3 of him was felt on the glass as Allen would snatch down his fair share of rebounds. Overall, Allen's well-rounded game fit his team like a glove. 
Patrick Smith and Jarrod Taylor were named top performers by our staff. Read more about their performance here.