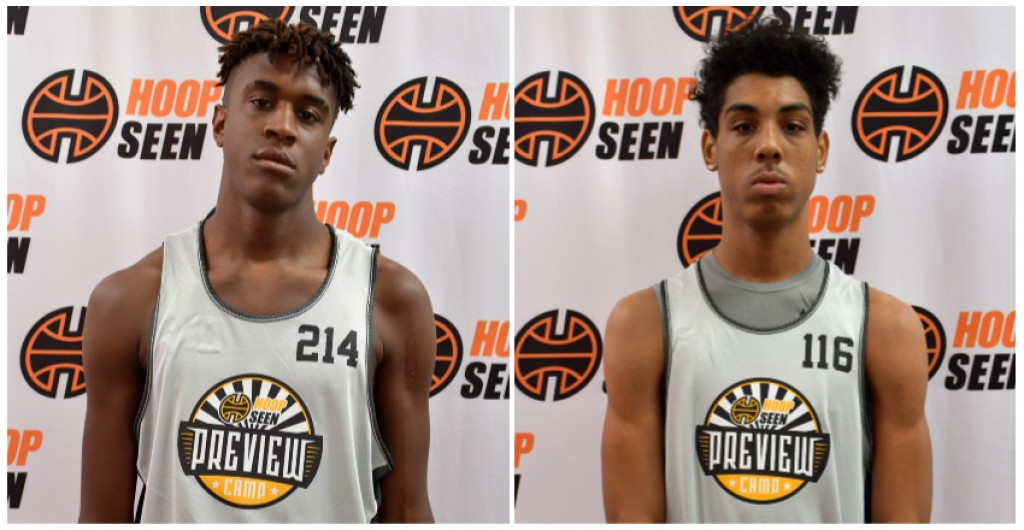 The first Georgia Fall Preview camp of the season is in the books and our staff had a lot to chew on after a terrific Sunday of basketball at Suwanee Sports Academy. We polled our staff and our coaches on who the top overall performers were from the event. This is our first round top performers.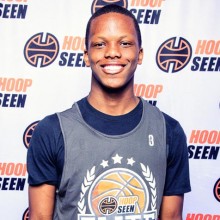 Madison Durr, 2021, SF/SG, Pace Academy: If there was one player that captivated every member of our staff it had to be Durr. There was something different about him than in previous outings as his output wouldn't always match the potential that was clearly evident. That appears to be a thing of the past as he was fully aware of the fact that he could put his stamp on any given possession. A spurt did not go by without a rebound, assist, or easily made basket as his impact on a box score would've touched a near triple-double. Big guards provide a level of versatility that smaller ones cant but Durr has taken that to another level. Tulane pledge Sion James was the comparison that was tossed around at camp and it's fitting given their size and approach to the game. The phrase "he's turned the corner" is fitting when thinking about the Durr's domination throughout the day. His control of the game was steady throughout. With his confidence now oozing out of his pores, we could one day look back at our camp as his coming out party. - Tai Young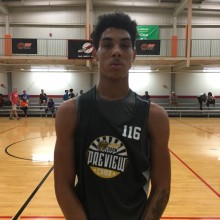 Terrence Edwards Jr.
Decatur, GA
Terrence Edwards, 2020, SF/SG, Tucker HS: It would be a wise move to grab your popcorn and get front row for the Tucker show this high school season. If you're not already, your familiarization with Terrence Edwards needs to be fast-forwarded as we approach the first game of what promises to be a productive senior season. Edwards ability to score the basketball, particularly around the rim is something that will instantly catch your attention after a few up and downs. After a quick scan of our 2020 rankings, I noticed two things. Not only did we put him too low on our list, but there's also no one in the class that has his playmaking ability at 6 foot 6. Watching him orchestrate the offense via a high ball screen was a thing of beauty and every possession featured some smooth, efficient, and crafty way of scoring that may not have been seen just yet. There's a ton of offers on the table and rightfully so. For those that haven't already, September 9th is a good time for high major programs to start their homework. - Tai Young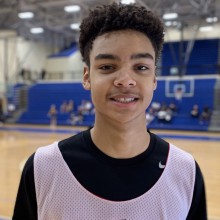 Isaiah Nelson-Ododa
Winder, GA
Isaiah Nelson-Ododa, 2021, F/C, Winder Barrow HS: The ceiling continues to rise for the big man. He's grown even more as a person and a player since we last saw him up close and personal in June. In this setting, we saw a lot of everything from the big man. He shot very well and had a game where he buried three triples. His face-up game is good and his baseline jumper was a reliable bucket. On the defensive end, he blocked and changed shots. His help side defense is also strong. Nelson-Ododa did all of this as a 6-foot-10 player. We currently have him as the No. 9 overall player in the state of Georgia and that ceiling continues to raise up. Just how good can he be? Very good. Very, very good. We caught a glimpse of that promise on Sunday at the Georgia Fall Preview camp. - Justin Young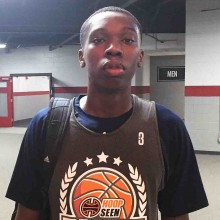 Tyler Shirley
Powder Springs, GA
Tyler Shirley, 2021, SF, Pebblebrook HS: Any time Tyler Shirley comes to a HoopSeen Preview camp, you can expect big things from the 6-foot-7 wing forward. He is a match-up problem each time out and he will absolutely challenge defenders that come in his way. Shirley beat up smaller wings that tried to guard him when he drove to the rim. His slashing ability is stellar and he got the rim without any pushback whatsoever. Shirley scored on floaters and was good on the offensive glass. As we march towards the high school season, Shirley will be a guy to watch on one of the most loaded high school lineups in the state of Georgia. - Justin Young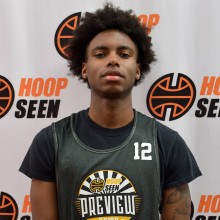 AJ White, 2021, G, Chattachooee HS: No one was a better shot-maker in camp than White. The 5-foot-10 guard is a terrific creator for his own shot and never got rattled by defenses and physical play. He competes at a high-level and competes every single play out. White has a high IQ and showed that he's just as good of a passer as he is a creator. His quickness allowed him to break down defenders and got to the iron easily. White was one of the most productive and entertaining guards in the entire field. This is the second straight fall where White stood taller than the rest of the pack on the HoopSeen Preview stage. - Justin Young