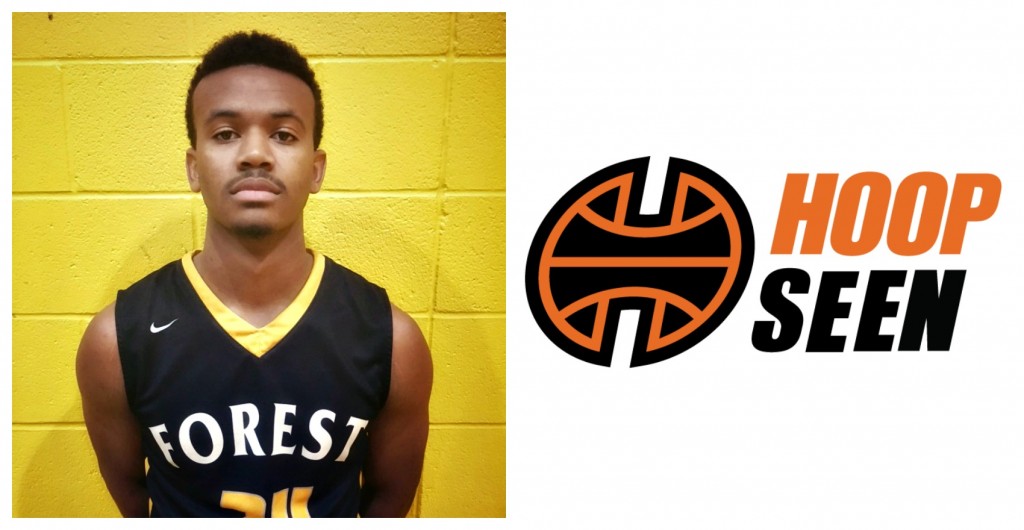 2-A West #2 Forest Hills vs #1 East Lincoln 
Forest Hills, the defending NCHSAA state 2-A champions are back in the regional finals again this year. This is the final campaign for senior Nas Tyson, who will be playing in this regional final in Hickory where he has committed to play college basketball at Lenoir-Rhyne. 
This game will bring back some memories for Forest Hills, who before winning it all last year, lost in 2016 to East Lincoln in the same regional final round. That is three-straight years for Forest Hills of at least making it to the regional final round of the NCHSAA playoffs. The Yellow Jackets are 28-2 this season with their only losses coming from Concord and Millbrook. The team also ran through another Rocky River 2-A conference schedule at 10-0. 
Jamylan Blakeney, a 2021 6-foot-7 small forward is an inside presence that gets the crowd going when he and Nas hook-up on some high-flying alley-oops. The other seniors on this squad that have been in this situation before is Jai Rorie and Trey Belin. Rorie is a 5-foot-9 guard that sets the tone for the Yellowjackets, he has scored over 1,000 career points and is a lethal three-point shooter. Belin is a 6-foot-4 senior guard who is best at defending multiple positions and can get hot from beyond the three-point line. 
East Lincoln is a team that is full of athletes' year in and year out. This year's squad is no different with the likes of 6-foot-6 forward Justin Kuthan who is averaging 21 points per game and has had highs of 42 and 31 points on the season. Lees-McRae signee Sidney Dollar is one of the most athletic players in the region and is the brother of Charlotte football player Cameron Dollar who was also a top basketball recruit regionally. Dollar is averaging nearly 18 points per game and is a big rebounder. 
2-A East #1 Farmville Central vs #2 Greene Central 
Farmville Central leads the season series with Greene Central, 2-0. The first win by a margin of 20 points and the second by 8 points. The load of the scoring for Larry Williford's Jaguars comes from two juniors and one sophomore. Junior guard Justin Wright is as solid as they come for a guard in the state. He is under control, can score it and is unassumingly athletic. He lets the game come to him and doesn't make mistakes with the ball in his hands. He is a mid-major prospect trending upward with offers from the likes of East Carolina, High Point, Rice and Old Dominion. Fellow junior guard Samage Teel is a scoring guard that can fill it up in a hurry. At 6-foot-2, Teel is being recruited by some NC Division II schools and is a player that can play at the next level. Sophomore Terquavion Smith, an NC State commit is ranked by HoopSeenNC as the #8 2021 in the state. He is an up-tempo guard that is really good at finishing in transition and can score from all spots on the floor. 
Greene Central is sitting at 23-7 on the year and are coached by former NBA veteran Blue Edwards. Edwards had a standout career collegiately at East Carolina University and Louisburg College before making it to the big leagues, as a first-round draft pick. The main attraction for Greene Central is UNC-Wilmington signee Imajae Dodd. An undersized power forward who can knock down the mid-range shot, attack the basket and does a really good job of rebounding. 5-foot-10 junior guard BJ Corbitt is running the point-guard spot and averaging close to 13 points per game. He is a physical, athletic guard that can finish plays at the rim. He bouncy and can get by defenders with the ball in his hands.