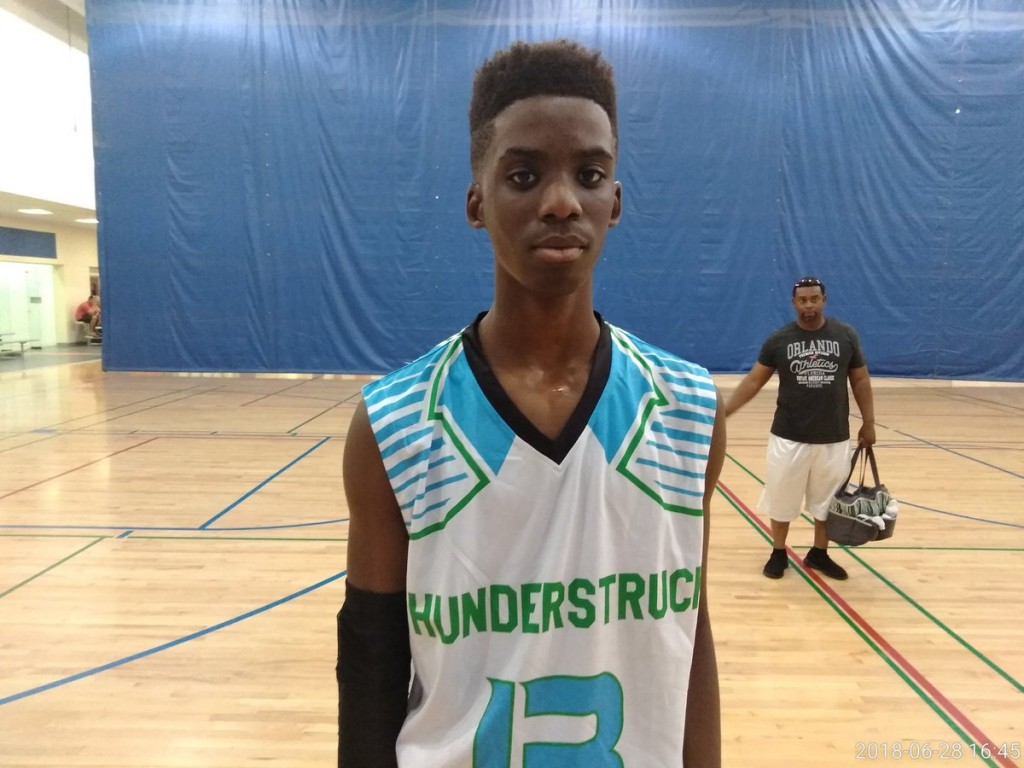 Today's slate of games started off with some tight matchups between some very talented 4th-6th-grade teams. 
Best Game: Treasure Coast Titans vs. Team Heat
Team Heat edged the Treasure Coast Titans(Red) in a close 66-60 overtime thriller. Both teams went back in forth in regulation, swapping leads and runs throughout the game. No team ever had the game completely wrapped up as both teams shared some favorable matchups on both sides. A deep three at the buzzer from the Treasure Coast Titans sent this game into a well-deserved overtime. Too much size was the calling card for the Heat as they punished the Titans on the glass with second-chance points. 
Best Player: Jordan Mikell Thunderstruck
The best player I saw today was Thunderstruck forward Jordan Mikell. Over time his tremendous size just overwhelmed the Georgia Jayhawks who could answer back as the game began to unfold. Mikell had several uncontested layups, deflections, and putbacks. When he wasn't dominating on the offensive end he was making sure that no one had an easy attempt after getting through his team's full-court press. Overall, Jordan Mikell is a name that is certainly going to make some noise this weekend here in Gainesville. 
Impactful team: Southern Indiana Gold
Southern Indiana Gold 2025 had a statement win during the opening round of tonight's action. In a 41-37 win over the Florida Blaze, The SIG strung together a few possessions to put the lid on their close game. Throughout the majority of the game the action was very intense with players flying around and giving extra effort to try and walk away with a first-round victory. Some clutch free throws eventually sealed the deal while Vince Moutardier, Patric Matson, and Cruz Sanchez finished with 32 points
Quick Thoughts:
Javian Jones lead Ball4Lyfe in points today but they are as well rounded as anyone. They are constantly in attack mode and play hard non-stop. 
Christian and Christopher Maxon are one of the most entertaining duos I watched today. They are guaranteed to provide a highlight play every couple of trips down the court. 
Zayden Walker and company are going to be a tough out. They have size, great guard play, and have a style of play thats tough to get adjusted too. Today they were the more physical team on the glass as their size at all 5 positions is tough to matchup with.